APT James. Photo: National Infrastructure Development Company Limited (NIDCO).
Kamla: Problems with APT James
January 5, 2021

2 minutes read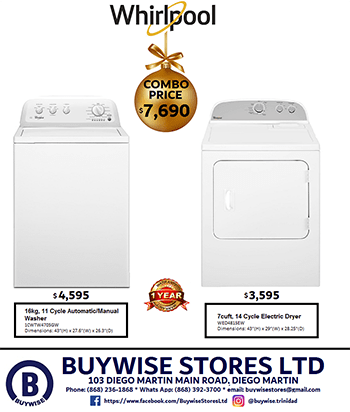 THE new Tobago ferry, the APT James has a number of deficiencies.
This according to Opposition Leader Kamla Persad-Bissessar speaking on Monday evening at the launch of the United National Congress (UNC) campaign for the January 25 local government by-elections.
She said, "They want to ensure that the Procurement law is gutted so that they can continue to spend taxpayers' money with no accountability. They can continue to cut their deals.
"They are the manufacturers of crisis. They manufacture a crisis so that they can appear as the hero to fix the problems. They have crashed the sea bridge between Trinidad and Tobago and suffered the Tobago economy.
"One trip to Australia and the PM alongside his sidekick Minister Young announced that they are buying two fast ferries and two coast guard vessels. No proper procurement.
"We now see that a vessel is on its way called the APT James, costing the taxpayers approximately US$73.55 Million or half a Billion TT dollars.
"Half a Billion dollars for the APT James!
"The vessel left a shipyard and is on its way to Trinidad and Tobago, but it has to stop at various location and has to be inspected.
"When the vessel was in Malta and gone through inspections, we expected that a brand-new vessel would have been free from any deficiencies after all the taxpayers are paying half a billion dollars for it.
"I have in my possession a copy of an inspection document from Malta, which states that on inspection not one or two deficiencies were identified but a total of six deficiencies on this $0.5 Billion vessel."
Persad-Bissessar said the defect ranged from a lack of proper certification to missing fire safety equipment.
She said the electronic charts to assist with navigation were outdated.