SIKORSKY S76 D helicopter in a hangar in Cumuto
Moonilal: PNM Did Not Use Helicopter Because UNC Bought It
January 5, 2021

4 minutes read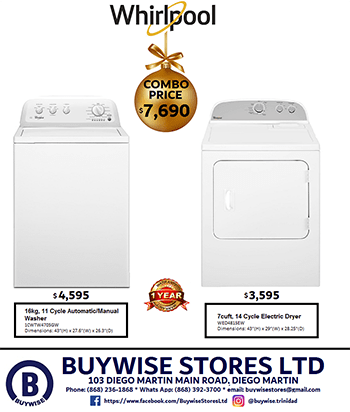 By Prior Beharry
THE People's National Movement (PNM) Government did not use a helicopter to help with law enforcement because it was leased by the People's Partnership regime.
So said Oropouche MP Dr Roodal Moonilal speaking at the United National Congress' virtual campaign launch for local government by-elections on Monday.
Vertical Aviation LLC has filed a lawsuit in a New York court seeking to get US$13 million ($88 million) in compensation from the Trinidad and Tobago government for breach of contract for the leasing of a SIKORSKY S76 D helicopter in December 2014.
Moonilal said, "Every single thing a UNC government does or Partnership government does they seek to scandalise and criminalise.
"This is why they will never open for nine years the Biche High school.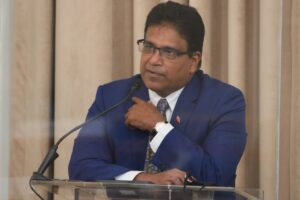 "Today it took a pandemic to open the children's hospital, to open the gate at the Debe campus (of the University of the West Indies)."
He said for five years the government kept a helicopter on lockdown hidden in a hangar in Cumuto.
"A helicopter that we lease to give aerial support as a national security asset to the Defence Force and the police. They kept secretly hidden."
"And today they are seeking to scandalise that. They park up this helicopter as an act of spite, malice because it is us the Partnership under Mrs Persad-Bissessar that made the investment and the decision to lease a chopper."
He said, "This matter has absolutely nothing to do with sovereign immunity whatever that means. This has to do with the proper arrangement that we entered to obtain the use of a state-of-the art helicopter."
The case rises the question whether then national security minister Griffith, the current police commissioner, could have given sovereign immunity to the T&T government so it would not be liable.
Moonilal said being leased, there were conditionalities attached. He the PNM did nothing – neither signed an insurance contract nor paid any rent for the helicopter.
"You see you can close a school or a university. That is concrete, glass and steel. It is bad. But when you decide that you are hiding an asset like a helicopter that you are leasing for a rent that have legal implications."
He said if the UNC was in office it would have used the helicopter to fight crime.
"We have illegal immigrants coming on boat, on raff, swimming and the Defence Force they have no working helicopters."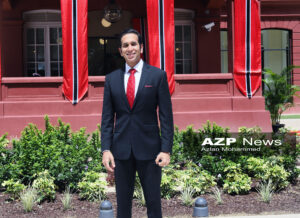 Moonilal said taxpayers could face a payment of $100 million in this lawsuit because of the incompetence, malice and spite of Prime Minister Dr Keith Rowley, Attorney General Faris Al-Rawi and National Secuirty Minister Stuart Young.
He said, "Taxpayers shouldn't pat a cent. We should take that money from Rowley gratuity. We should take that money from Stuart Young salary and we should take the rest from Al-Rawi rental. That is where the money should come from."
Making reference to Jules Verne's book Around the World in 80 Days, Moonilal said, "This country needed aerial support to deal border protection. If you leave it to Rowley, they put up a hot (air) balloon with two policeman in it like Phileas Fogg and Passepartout."