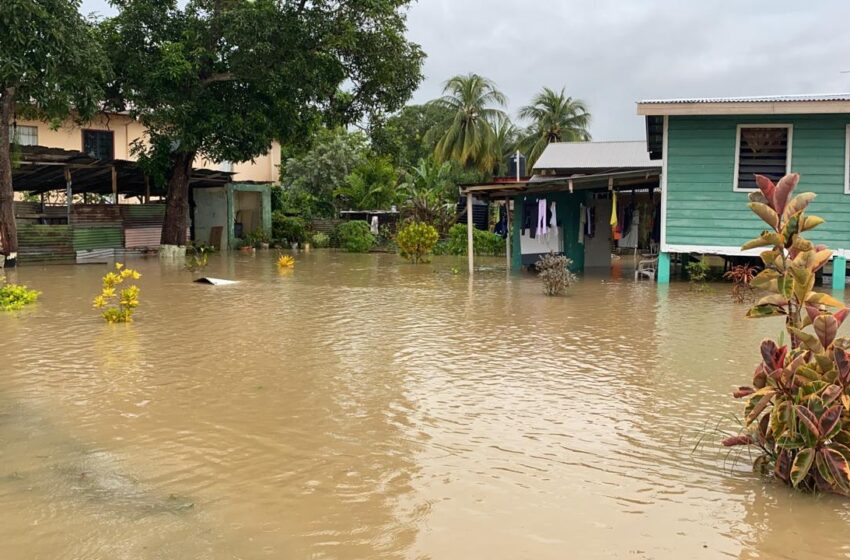 Heavy Rainfall: Flooding at Reform Hindu School
September 3, 2020

4 minutes read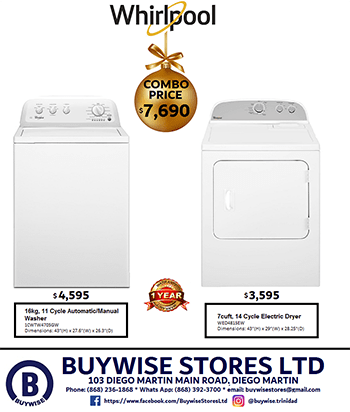 By Sue-Ann Wayow
IF there were children at the Reform Hindu Primary School on Thursday, there would have been chaos as the building was flooded leaving members of staff stranded for hours.
Local government councillor for Reform/Manahambre Chris Hosein told AZPnews.com, "Had the children been in the school today, it would have been a mad scene."
Several areas identified with flooding by the Meteorological Office were Gasparillo, Harmony Hall, Reform with thunderstorm activity in Brazil, Arima and Enterprise, Chaguanas. There were also reports of flooding in Arouca and by the Presyal flyover along the Solomon Hochoy Highway.
The Met Office stated, "Cloudy conditions occurred."
The Met Office stated, "These conditions are as a result of low-level convergence over the area and are forecast to continue with gradual improvement expected towards late afternoon/early evening."
Hosein who has self quarantined  since coming in contact with a Covid-19 positive patient, said he spent all day having virtual meetings with residents and co-coordinating relief supplies for approximately 15 families who were affected.
The new school term began this week but due to Covid-19 restrictions, children are to do their school work from home.
In one video being circulated on social media, members of the staff at the school sat stranded on desks as water levels rose rapidly in classrooms.
By evening, flood waters subsided in some areas but the Solomon Hochoy Highway remained flooded.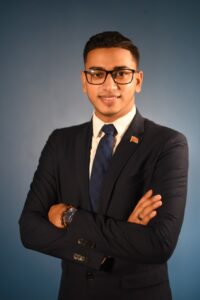 Hosein said from around 11 am, he started getting reports of flooding in his district and he began immediately to assist.
"Normally, I would have been on the ground already but we are living in different times and we have to do things differently. I had virtual meetings with residents, I mad arrangements with the Disaster Management Unit (DMU) to get assistance and we have been organising with a team to get relief supplies to the affected families. Most of the water occurred on the roadways but these were families who had water come into their homes," the councillor said.
He added that the Reform Hindu School had experienced flooding before and he called for the new building to be completed.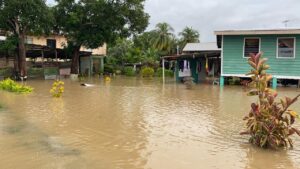 Hosein who has been councillor for the past four years said he had been clamouring for the completion of the school since his inception as councillor.
Hosein said, "The school is 95 per cent complete. It has been neglected for years and is now in need of refurbishment. Right now the school is squatting on the grounds of the Reform Shiva Mandir which is also a heritage site. If we had our new school we would not have had this problem today."
He said he wrote to recently appointed Education Minister Dr Nyan Gadsby-Dolly asking her to address the issue with urgency.
And in Enterprise, Chaguanas, Whitney Stevenson-Hamlet, councillor for Enterprise South/Longdenville North said the majority of the water were on the roadways but has since subsided. She said some 20 families were affected but not adversely and detergent packages were being distributed to assist in clean-up operations.