Sinking Vessel in Gulf has 5 Times More Crude than 1989 Exxon Valdez Spill
September 3, 2020
46

4 minutes read
By Prior Beharry
A vessel sinking in the Gulf of Paria with about 1.4 million barrels of crude oil poses an environmental threat to Trinidad and Tobago, Aruba, Bonaire and Curacao.
According to an Associate Press (AP) report in the New York Times, the FSO Nabarima has a rusting hull that is full of thick crude. FSO means Floating Storage Offloading.
It stated, "While the full extent of the damage is unknown, if not repaired soon it could sink and spell environmental disaster, polluting turquoise seas along the vast coastline of Venezuela and several neighboring Caribbean nations, government critics and maritime experts say."
The AP report stated that the 264-metre vessel was believed to be almost filled to capacity with 1.4 millions barrels of crude which is about five times the spill of the Exxon Valdez in Prince William Sound, Alaska in 1989.
Fishermen and Friends of the Sea (FFOS) issued another release on the matter on Thursday calling on Prime Minister Dr Keith Rowley and Energy Minister Franklin to respond to the matter.
It stated that the Nicholas Maduro regime has stated that it was about to begin evacuation of all the crude oil in the vessel.
AP reported that the Nabarima was dangerously leaning more than five degrees on its right side.
It stated, "Ship tracking shows that it has also sunk 14.5 meters (47.57) right at the waterline, a sign of excess weight."
FFOS stated, "PM Rowley must be made aware that if this vessel sinks, our Gulf of Paria will turn into a dead contaminated sea and his Government will be complicit in their negligence.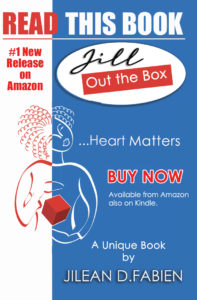 "FFOS calls on PM Rowley for an immediate and urgent response. Clarity and transparency must be brought to this frightening situation immediately.
"The Rowley Government must take a proactive approach and make use of the wealth of experience at their disposal in offering to lend assistance to the Maduro Regime.
"Together we must avert what could be the greatest environmental disaster of the Caribbean."
AP stated that the vessel was used as a stationary platform in the Gulf of Paria to help Venezuela export its crude oil.
But, the vessel had became inactive following the recent decrease in global energy demand, the Covid-19 pandemic and the US sanctions on  the Maduro regime, the report stated.
See related story: