Government Extends Upgrade Projects for Tourism Grant$
September 4, 2020

3 minutes read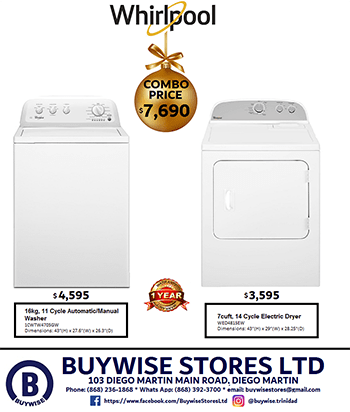 AS part of an effort to assist the tourism sector that is severely affected by the Covid-19 pandemic, the government has decided to expand and extend the Tourism Accommodation Upgrade Project (TAUP) incentive for a further three-year period.
In a press release issued on Friday, the Ministry of Tourism, Culture and the Arts stated the period will run from October 1, 2020 to September 30, 2023.
"This move will provide a much needed boost to the overall quality of hotel room stock in Trinidad and Tobago," the ministry stated.
Minister of Tourism, Randall Mitchell stated that an adequate amount will be allocated for the first year, 2020/2021 and the decision was taken following Government's acceptance of recommendations from stakeholders at recently-held widespread consultations on the review of state tourism incentives.
Government agreed to include new components such as green initiatives, the use of renewable energy and additional property exterior works including perimeter fencing/walls, drainage and sewerage works, the ministry stated.
TAUP is a tourism incentive which provides a reimbursable grant to eligible tourism accommodation properties in Trinidad and Tobago for upgrade work conducted to approved tourism accommodation facilities. The project caters for two categories of accommodation facilities; properties offering one to five guestrooms and those offering six to 150 guestrooms.
For the one to five category, properties can access reimbursements up to a maximum of 40 per cent while the six to 150 category can access reimbursements of up to 50%.
For properties in Trinidad, reimbursements are subject to a maximum of $25,000 per guestroom, while properties in Tobago can access reimbursements up to a maximum of $30,000 per guestroom
Properties in the one to five guestroom category can access maximum reimbursements of $150,000 per property over the three years while the six to150 guestroom category are allowed a maximum reimbursement of $1,500,000 per property over the three years, the ministry stated.
Additionally, although a requirement of the said projects stated that applicants must not be currently in receipt of grant funds for upgrades from any other arm of the Government, an exception to that requirement was made with respect to applicants in receipt of the Tobago Accommodation Relief Grant 2020.
The Ministry of Tourism, Culture and the Arts, through Trinidad Tourism Limited (TTL) continues to be responsible for the administration and implementation of all project activities related to the TAUP in Trinidad. The Tobago House of Assembly (THA) would be responsible for Tobago through the Tobago Tourism Agency Limited (TTAL).