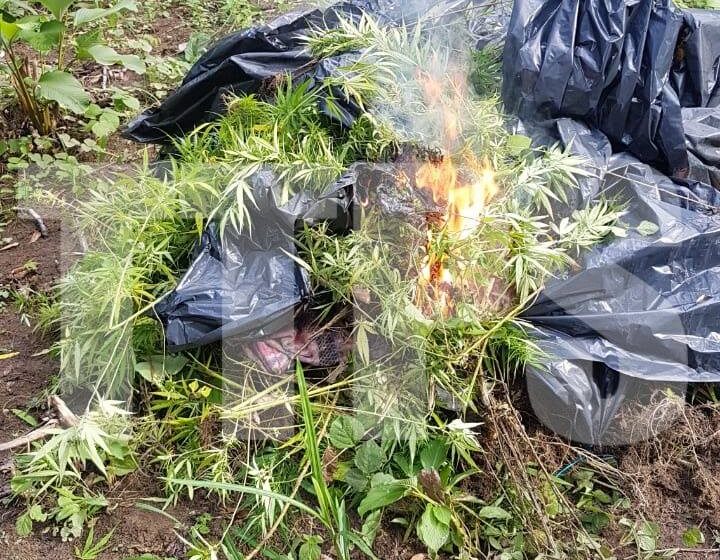 Crime Round-Up: Security Guard Held for Shooting, Stolen Car Recovered by Police
September 4, 2020
21

3 minutes read
A security guard has been arrested following a shooting incident on Friday.
Police reported that the victim was at his Palmyra Village home around 1.10 am, when he went outside to check on his vehicle after hearing his dogs barking.
He was confronted by an armed man who shot him on his left wrist and left eye. The gunman then fled on foot.
Insp Mohammed along with officers from the Ste Madeleine Police Station and Southern Emergency Response Patrol (ERP) responded. Cpl Bahadur, WPC Dillon and PC Charles and officers from the Southern Division Task Force (SDTF) proceeded to Deonarine Street, Palmyra, based on information received and arrested the 34-year-old suspect.
The victim was taken to the San Fernando General Hospital where he underwent emergency surgery and is in serious but stable condition.
—
In a separate incident, 800 fully grown marijuana trees and approximately 300 marijuana seedlings worth almost $100,000 were found and destroyed by police during a marijuana eradication exercise in Granville.
Police reported that around 3pm on Thursday, acting Corporal Boodhai, PC Ramkissoon and PC Boochoon, were on mobile patrol along Syfoo Trace, Granville, when they observed a man carrying a brownish coloured crocus bag on his shoulder near to the recreation ground. On seeing the marked police vehicle, the man ran into a forested area.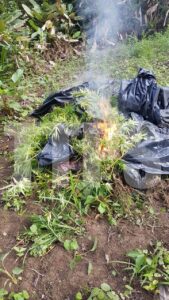 The officers gave chase, however, the man escaped. Boodhai then observed a track leading further into the forest and followed the track for approximately 20 minutes and came upon an open area where they discovered the marijuana trees and seedlings over an expanse of approximately three lots of land. The marijuana tress and seedlings were uprooted and destroyed.
—
And police are searching for two suspects following a robbery in Diego Martin on Thursday.
According to the victim, at 5.40 pm on she was seated in the driver's seat of her blue Kia Sportage vehicle along Agate Drive, Diamond Vale, Diego Martin, when she was confronted by two men.
The men reportedly demanded that she handed over the keys to the vehicle which she refused.
A struggle ensued and she was forced out of the vehicle. The suspects escaped with the vehicle.
The victim then raised an alarm and the police were contacted.
A dragnet was immediately mounted by officers of the West End Police Station, Emergency Response Patrol (ERP) and the Western Division Criminal Investigations Department (CID).
It was coordinated by the Western Division Operation Centre.
The vehicle was found abandoned by WPC Garvey and PC Risbrooke at Stoer Drive, Petit Valley.
Anyone who has information on this incident or who may have witnessed the suspects are urgently asked to call the
West End Police Station immediately at 637-4226 or 999, 555, or share the information via the TTPS App.
PC Burke is continuing enquiries.