Golden-brown algae. Photo credit: mlive.com
Golden-Brown Crusty Algae Attacking Caribbean Reefs
December 1, 2020

4 minutes read
By Sue-Ann Wayow
THE Caribbean, world famous for its attractive coral reefs, is being faced with a new threat, the University of Oxford, England has reported.
In a short video uploaded to Youtube on Monday, the University stated that "aggressive, golden brown crusty algae" were overgrowing on shall reefs.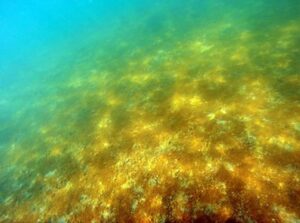 The university stated, "Marine biologists, including from Oxford, have been studying these peyssonnelid algal crusts. They aggressively occupy any vacant space, rapidly overgrow existing corals and are resistant to hurricane damage. They also inhibit the growth of beneficial bacteria whose presence encourages coral larvae to the seafloor."
"This means areas of reef taken over by the algae are unlikely to host corals again. The researchers will now try to unravel its complex physiology to understand and try to limit this new threat to Caribbean reefs," the university added.
Coral reefs often referred to as the 'rainforests of the oceans' provides habitat and food for an extensive number of species, aiding in water filtration, fisheries, tourism, coastal protection and the source of many scientific advances.
The Organisation of Eastern Caribbean States (OECS) had prepared a report and the biodiversity of the Caribbean.
It stated in its 2009 report, "Coral reefs are vital to the Caribbean's and the world's fishery industry. Coral reefs act as nurseries for approximately one quarter of the ocean's fish. As a result of this extensive amount of fish, fishing is an essential industry to the people within the Caribbean. The Caribbean's fisheries are an essential source of food and a source of revenue for local communities as well as national and international fishing fleets. Reefs also provide the main source of protein, in the form of fish, shellfish, and molluscs, for more than one billion people in the tropics."
Global environmental non-profit organisation, the Nature Conservancy in a more recent report stated, "Scientists estimate that living coral cover in the Caribbean has decreased by 60% in the past three decades alone, as climate change, overfishing and pollution are causing reef degradation at a catastrophic rate."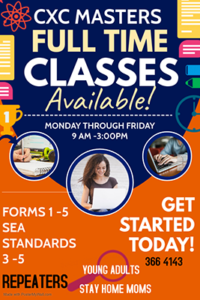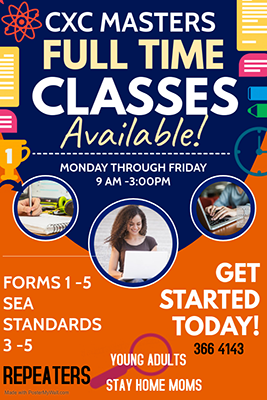 The organisation retained its commitment to having a multifaceted approach to restore the long-term health of coral reef ecosystems, increase their resilience to a changing climate and addressing the threats that have caused their deterioration.