Basdeo Panday
Vasant a Disappointment to his Guru Bas – Roberts
December 1, 2020
0

4 minutes read
By Sue-Ann Wayow
VASANT Bharath, who is contending for the leadership position of the United National Congress (UNC) against Kamla Persad-Bissessar, is a huge disappointment to his guru Basdeo Panday.
Bharath on Monday night, received a verbal bashing from supporters of Persad-Bissessar's Star team during a virtual meeting as the party's internal election draws near.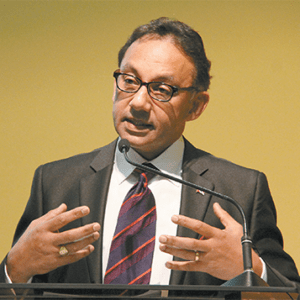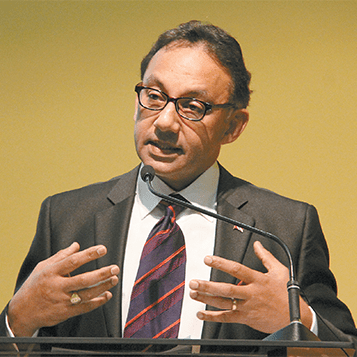 UNC Senator Anil Roberts spoke about how close Bharath was to the party's founder and former leader, Panday hinting on him even becoming a member of his family.
Roberts said, "You (Vasant) had a guru named Basdeo Panday.
"We love Basdeo Panday, the founding father of this party. Basdeo Panday walked the ground with people. He take licks for people, police beat Basdeo for people, horse kick Basdeo for people and you were there. His little mini me. You were very close to him, as close as a son-in-law maybe, I don't know, but Vasant, all those years, nothing eh rub off on you?"
He added, "You lived with Basdeo, knocked glass with Basdeo, eat with Basdeo, close to Basdeo, and you ent have nothing from Basdeo, but you want to lead me. Dunce can't lead me. Dunce can't lead the UNC."
Bharath, he said, could never reach down to the ordinary people of  Trinidad and Tobago because he considered himself to be part of an elitist crowd, "eating roti with knife and fork."
Roberts along with UNC's Member of Parliament for Moruga Michelle Benjamin and Senator Damien Lyder predicted a major loss in the upcoming election for the Lotus team lead by the former MP and government minister.
There were also several mentions of Bharath's alleged support for the People's National Movement (PNM) including former UNC member Winston " Gypsy" Peters.


Benjamin said, "Vasant has abandoned us every chance he has gotten. He has bitten the hand who has fed him and now he has the audacity to challenge the leadership of the honourable Kamla Persad-Bissessar. He must be crazy."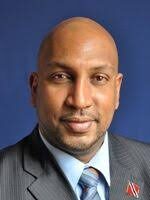 And UNC MP for Couva South Rudranath Indarsingh, urged supporters to not forget the party's history and the times when Bharath did not stand faithfully with party members during the turbulent times.