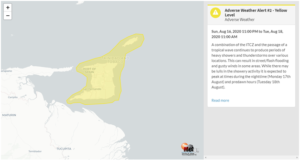 SEVERAL areas in South Trinidad are flooded due to persistent heavy rainfall overnight and this morning (Tuesday).
This was revealed by the Ministry of Rural Development and Local Government, on its Facebook page on Tuesday.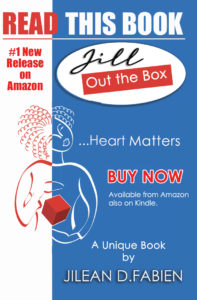 The rainfall, which is ongoing, is due to a combination of the Inter-Tropical Conversion Zone (ITCZ) and passage of a tropical wave.
An Adverse Weather Alert was issued on Sunday and has since been extended to Tuesday at 11am.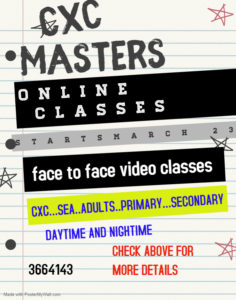 The Ministry stated that communities in Penal, Siparia, Barrackpore and Moruga have been affected.
Members of the public were asked to comment and share pictures and videos on the ministry's Facebook page.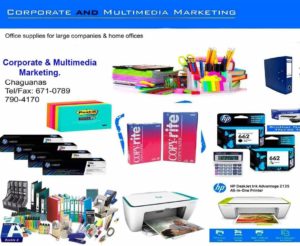 Citizens were also encouraged to report incidents of flooding and other emergencies to their respective Municipal Corporations via the Disaster Management Unit Hotlines:
Arima Borough Corporation 800-2ABC (2222)
Chaguanas Borough Corporation 800- DCBC (3222)
Couva/Tabaquite/Talparo Regional Corporation 800 – CTTC (2882)
Diego Martin Regional Corporation 800 – DMRC (3672)
Penal/Debe Regional Corporation 800 – PDRC (7372)
Point Fortin Regional Corporation 800 – PFBC (7322)
Princes Town Regional Corporation 800 – PTRC (7872)
Port of Spain City Corporation 800- PSCC (7722)
San Fernando City Corporation 800 – SCDU (7238)
Sangre Grande Regional Corporation 800 – SGRC (7472)
San Juan/Laventille Regional Corporation 800 – SLRC (7572)
Siparia Regional Corporation 800 – 4SRC (4772)
Mayaro/Rio Claro Regional Corporation 800 – 4MRC (4672)
Tunapuna/Piarco Regional Corporation 800 – TPRC (8772)