Five Die in Bahamas as Dorian Now Category 3
September 3, 2019

4 minutes read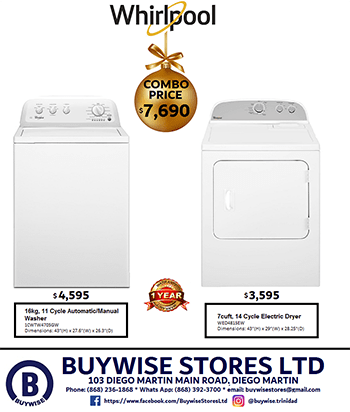 HURRICANE Dorian has claimed at least five lives, including that of an eight-year-old boy on the Abaco Islands in north Bahamas.
Bahamas comprises about 700 islands.
Dorian has now been downgraded from a Category 5 to a Category 3 but on Tuesday morning it was moving in a northwesterly direction.
There was reports of flooding in Freeport, the main city on Grand Bahama where the international airport is said to be inundated with water.
The National Hurricane Center in Miami says that Dorian was beginning to move northwestward at about 2 kmph "and a slightly faster motion toward the northwest or north-northwest is expected later today and tonight."
It stated:
"A turn toward the north is forecast by Wednesday evening, followed by a turn to the north-northeast Thursday morning. On this track, the core of extremely dangerous Hurricane Dorian will gradually move north of Grand Bahama Island through this evening. 
"The hurricane will then move dangerously close to the Florida east coast late today through Wednesday evening, very near the Georgia and South Carolina coasts Wednesday night and Thursday, and near or over the North Carolina coast late Thursday.
"Maximum sustained winds are near 120 mph or 195 kmph with higher
gusts. Dorian is a category 3 hurricane on the Saffir-Simpson Hurricane Wind Scale. Dorian is expected to remain a powerful hurricane during the next couple of days.
"Hurricane-force winds extend outward up to 45 miles (75 km) from the centre, and tropical-storm-force winds extend outward up to 160 miles (260 km).
"The latest minimum central pressure reported by reconnaissance aircraft is 952 mb (28.11 inches) 
"Devastating hurricane conditions continue on Grand Bahama Island.
"Hurricane conditions are expected within the Hurricane Warning area in Florida by this evening. Hurricane conditions are possible in the Hurricane Watch area beginning Wednesday. 
"In South Florida, tropical storm conditions are expected within the Tropical Storm Warning area through today, and are possible in the Tropical Storm Watch area through this morning. Along the coast of northeastern Florida and Georgia, tropical storm conditions are expected within the Tropical Storm Warning area on Wednesday.
"A life-threatening storm surge will raise water levels by as much as 10 to 15 feet above normal tide levels in areas of onshore winds on Grand Bahama Island. Near the coast, the surge will be accompanied by large and destructive waves. Water levels should very slowly subside on the Abaco Islands today.
"The combination of a dangerous storm surge and the tide will cause normally dry areas near the coast to be flooded by rising waters moving inland from the shoreline. The water could reach the following heights above ground somewhere in the indicated areas if the peak surge occurs at the time of high tide…
"Flagler/Volusia County Line to South Santee River SC…4 to 7 ft. Lantana FL to the Flagler/Volusia County Line…3 to 5 ft. North of Deerfield Beach FL to Lantana FL…2 to 4 ft
"Water levels could begin to rise well in advance of the arrival of strong winds. The surge will be accompanied by large and destructive waves.
" Surge-related flooding depends on the how close the centre of Dorian comes to the coast, and can vary greatly over short distances."