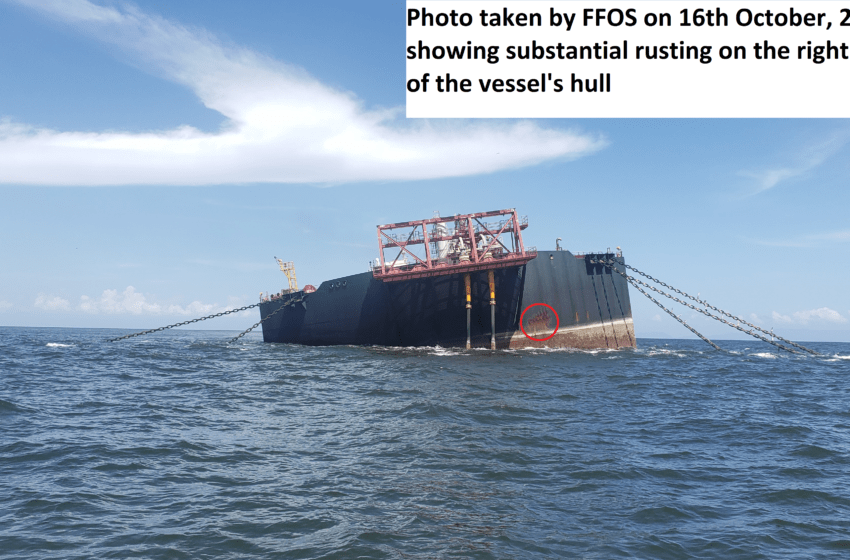 FFOS photo taken on October 16, 2020
FFOS Retracts: Nabarima not Stable
October 19, 2020

3 minutes read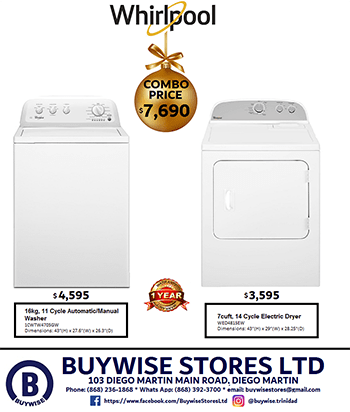 FISHERMEN and Friends of the Sea (FFOS) has retracted a statement it made on Monday morning that the FSO Nabarima in the Gulf of Paria was "temporarily stable."
In a release on Monday afternoon, the FFOS stated that upon further inspection of the photos that were sent to it, the FFOS retracted its previous statement.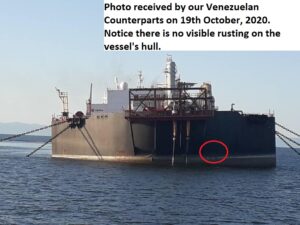 It stated that the photos were viewed by independent experts and found:
In the photographs taken by the FFOS on October 16, there is a huge rust spot on the port side of the vessel's hull, which is not evident on the pictures sent by its Venezuelan contact;
FFOS stated that its expert noted that the picture sent on Monday shows a hull that is in a well maintained state, whilst the pictures obtained by FFOS show a hull which is not; and
It was inconceivable that the FSO Nabarima was pumped out in only two to three days.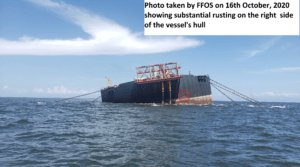 The FFOS stated, "In today's (Monday morning) photos, there is no evidence of water being pumped overboard which should have been very visible.
"Our expert contact also noted that the vessel's 'bilge'discharge would have created an oil slick which is absent in the photos.
"As such, it is our respectful view that the pictures sent to us today were taken at a far earlier date.
"We apologise for this misinformation however note that this is exactly why for the past 60 days, we have appealed to PM Rowley to get first hand verifiable information."
FFOS stated that the alleged photos were misleading and point to a greater risk that the Maduro regime were determined to cover this up and deceive fearful stakeholders on the truth.