Extra Time to Pay Covid Fines
October 19, 2020

3 minutes read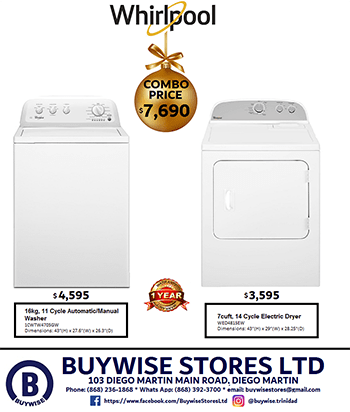 THE judiciary has extended the time to people who have breached the Covid Regulations to pay their fines.
This was revealed in a practice direction issued by Chief Justice Ivor Archie on October 18, 2020, to take effect from Monday 19 October 19, 2020.
It noted that the payment of all fines due during this period was suspended until November 30, 2020.
It stated that any Public Health Fixed Penalty Notices issued on or before November 30, 2020, may be paid from December 1, 2020 to February 1, 2021.
The hearings for Public Health Fixed Penalty Notices issued on or before November 30, 2020 in situations in which the fines are not paid, are hereby adjourned as follows:
| | |
| --- | --- |
| PUBLIC HEALTH FIXED PENALTY NOTICES ISSUED DURING PERIOD | ADJOURNED DATE OF HEARING |
| September 5, 2020 to September 11, 2020 | Tuesday 5, January, 2021 |
| September 12, 2020 to September 18, 2020 | Tuesday 12 January, 2021 |
| September 19, 2020 to September 25, 2020 | Tuesday 19 January, 2021 |
| September 26 , 2020 to October 2, 2020 | Tuesday 26 January, 2021 |
| October 3, 2020 to October 9, 2020 | Tuesday 2 February, 2021 |
| October 10, 2020 to October 16, 2020 | Tuesday 9 February, 2021 |
| October 17, 2020 to October 23, 2020 | Tuesday 16 February, 2021 |
| October 24, 2020 to October 30, 2020 | Tuesday 23 February, 2021 |
| October 31, 2020 to November 6, 2020 | Tuesday 2 March, 2021 |
| November 7, 2020 to November 13, 2020 | Tuesday 9 March, 2021 |
| November 14, 2020 to November 20, 2020 | Tuesday 16 March, 2021 |
| November 21, 2020 to November 27, 2020 | Tuesday 23 March, 2021 |
| November 28, 2020 to November 30, 2020 | Tuesday 6 April, 2021 |