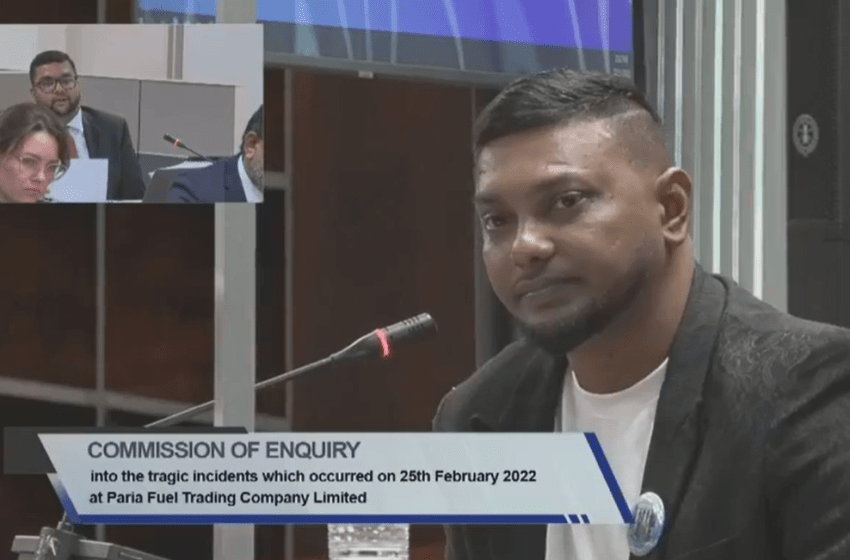 A screengrab of surviving diver Christopher Boodram giving testimony at the enquiry on Tuesday
'Don't Know if it was Heaven or Hell'- Surviving Diver Boodram
November 22, 2022

15 minutes read
'I am coming out this fight with all yuh. I will never leave all yuh'-
 Christopher Boodram on February 25, 2022
CHRISTOPHER BOODRAM, the only survivor and eyewitness to the Paria tragedy that killed four underwater divers was begged by the four not to leave them in the pipe where they eventually perished.
Boodram, 36, shared his testimony on Tuesday to the Commission of Enquiry (CoE) mandated to investigate the death of his colleagues.
---
'I not sure if I alive a matter of fact, I don't know where I is, if I in hell, if I in heaven, if I in a pipe'
---
Through many tears, painful recollections and pauses in his time in the witness box, Boodram said he saw life flash before him and for a brief moment was not sure if he was alive, in heaven or hell or in the pipe where Fyzal Kurban, Rishi Nagassar, Kazim Ali Jr and Yusuf Henry all died.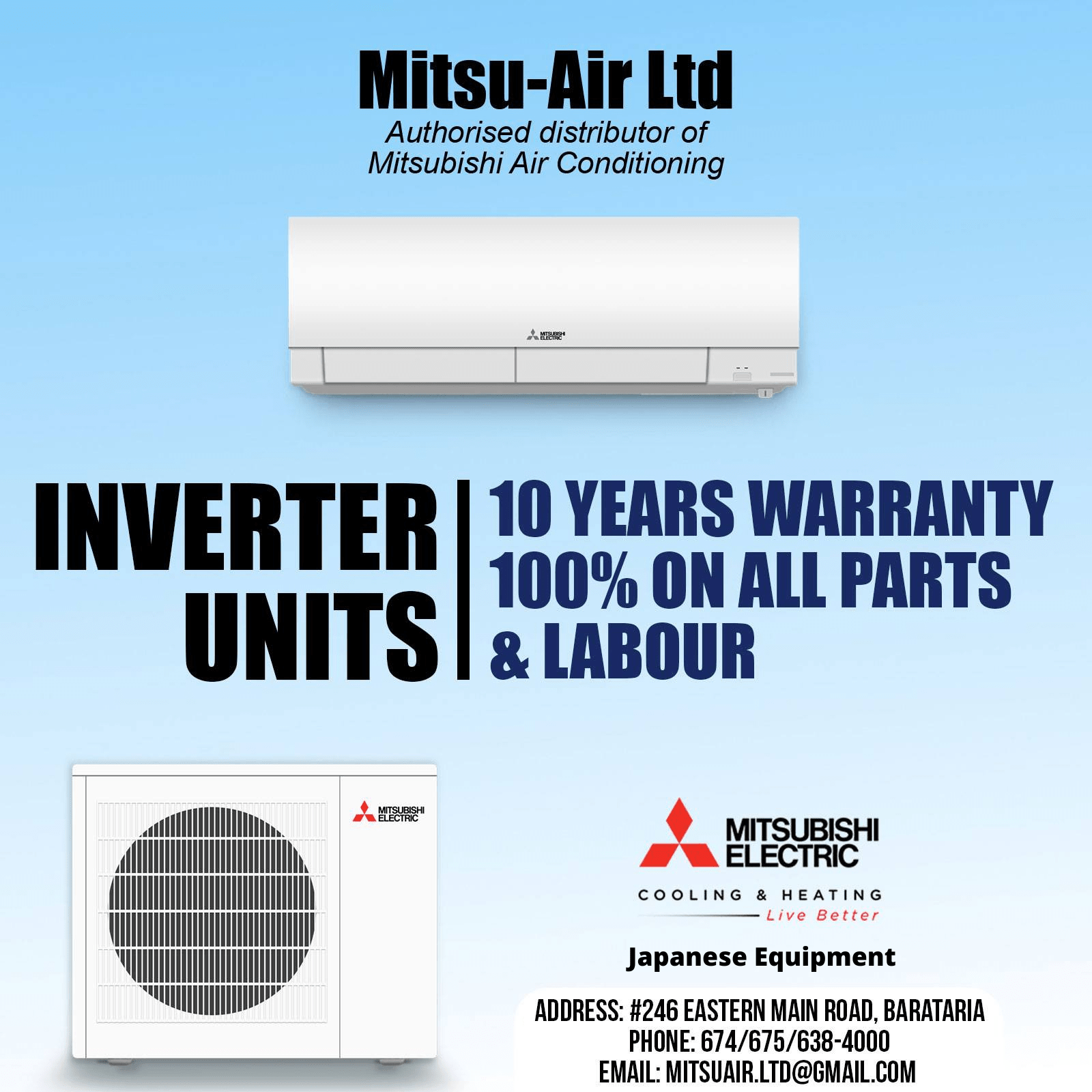 Boodram wearing a black jacket with a button with a photo of his former colleagues who he referred to as family constantly apologised for his tears to which CoE chair Jerome Lynch, KC, said, there was no need to apologise.
Lynch had advised the attorneys involved on Monday to exercise sensitivity when cross-examining Boodram who requested to be present for all the CoE's hearings.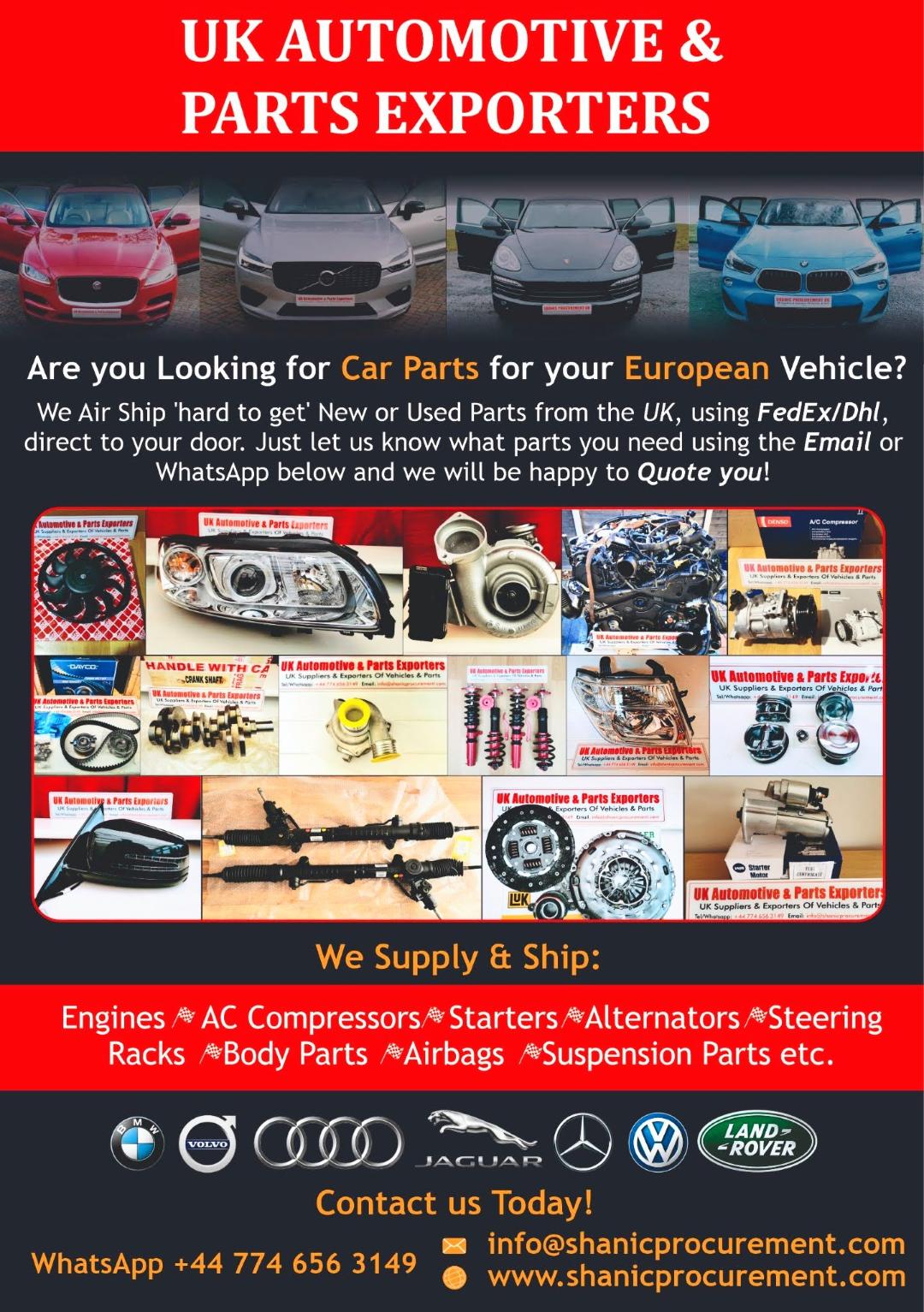 Before Boodram started speaking, Lynch also told him to feel free to take breaks whenever he needed.
Counsel to the CoE, Ramesh Lawrence Maharaj, SC, led the questioning asking Boodram to recall what exactly happened on the fateful day when the men got sucked into the pipeline located at No. 36 sealine riser on the Berth 6 offshore platform at Pointe-a-Pierre, belonging to Paria Trading Fuel Company.    
Tuesday was the second day of the evidential hearing held at Tower D, International Waterfront Centre, Port-of-Spain.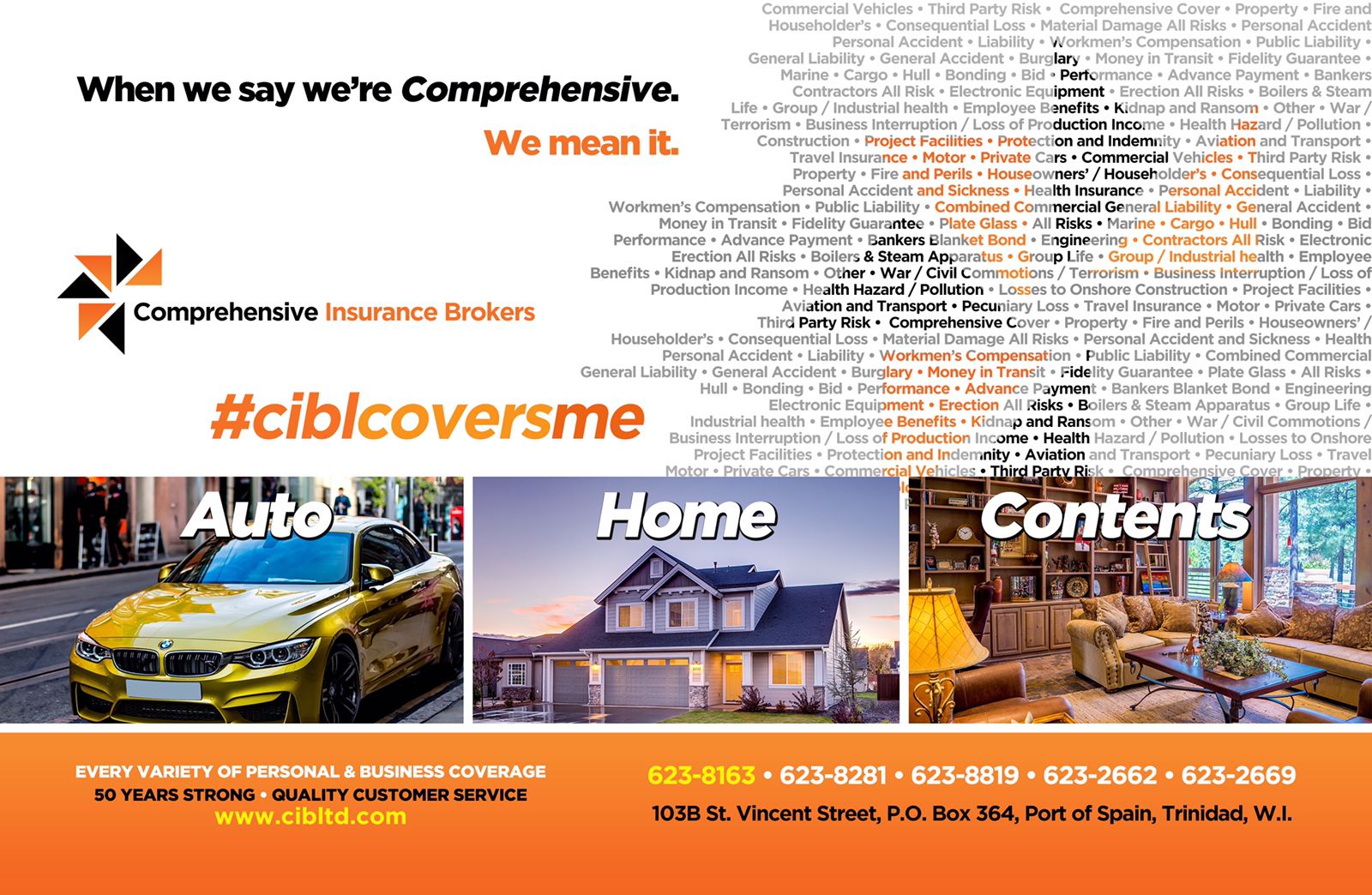 Boodram started by outlining the scope of works to be done by LMCS – his employer subcontracted by Paria to remove the riser.
The men went inside the hyperbaric chamber also referred to as the habitat after lunch to continue their work.
Boodram said the men realised they needed a spanner which Kazim Ali Jr got and when he was handing over the spanner, that was the beginning of the tragedy. Boodram said he was not even sure if he actually took the spanner from him.
---
'The only thing I remember able to do was cover my head like in the foetal position'
---
"After I turn around, I saw the water in the chamber start to rise and I say 'like allyuh what going on here, look this thing fulling up, let we get out of here' and I jump and when I jump to come out the habitat, I feel like instead of sinking in water, I feel like I was floating like it had no gravity."
From his statements, Lynch said it appeared as though Boodram was the last person to be sucked into the pipe that contained about eight to ten inches of liquid which Boodram agreed to.

Boodram continued, "And then after within a second it was like a tornado, everything just spinning and beating you up and it happen so fast, you couldn't react. The only thing I remember able to do was cover my head like in the foetal position."
---
'I tell myself I say, God I coming, Ma look out for me"'
---
He said, "After that, all, I didn't even remember actually getting pulled in the pipe,  just remember getting pull through the pipe at unbelievable speeds. It feel like when you driving a car and doing 120 on the highway, feeling like you were going through that kind of speed, after I realise I in the pipe and I going through the pipe, every time I try to stop myself jamming the walls of the pipe, I would have feel my hands burning through the wet suit.
"While going down, you would have feel a little debris hitting you. When we kind of stop, when the water kind of slow down and I was able to stop myself, at this time I couldn't hold my breath no longer."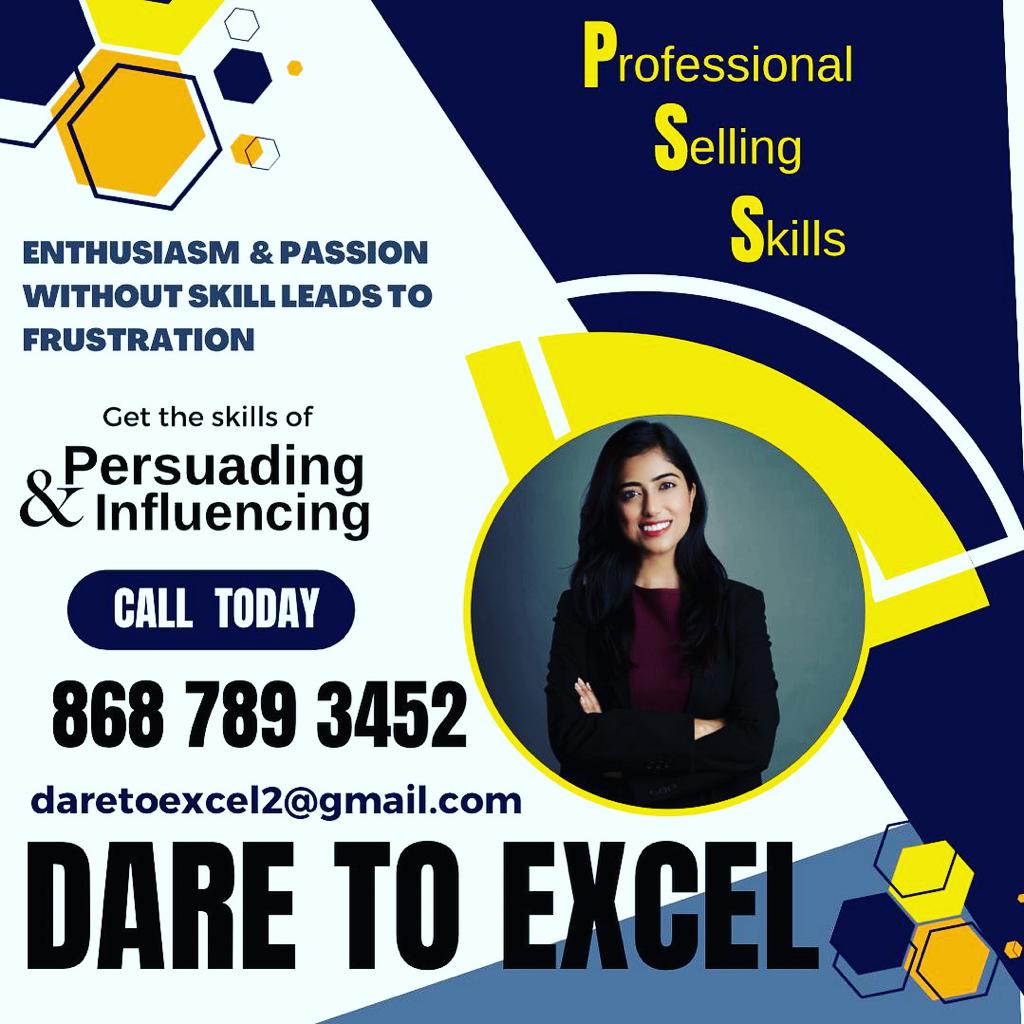 At that point, Boodram felt as though he was going to die.
"Your body suffering to pull air and at that point I tell myself that I was going and dead. I tell myself I say, 'God I coming, Ma look out for me.' I was expecting to be dead there and all of a sudden I just out of the water and catch a breath, was in a state of panic realising that alright in the pipe, just now nearly dead. I not sure if I alive a matter of fact, I don't know where I is, if I in hell, if I in heaven, if I in a pipe," he told the CoE.
It was then he heard a voice that he believed was Kazim's and it was confirmed to him that he was still alive.
He was able to move and get a bit closer to the voice, his foot touching the other person.
With the hope and motivation that he was alive along with his colleagues, Boodram then fought through the pipe.
While working in the habitat, the men had their tanks off. These were found later and used until all air was finished.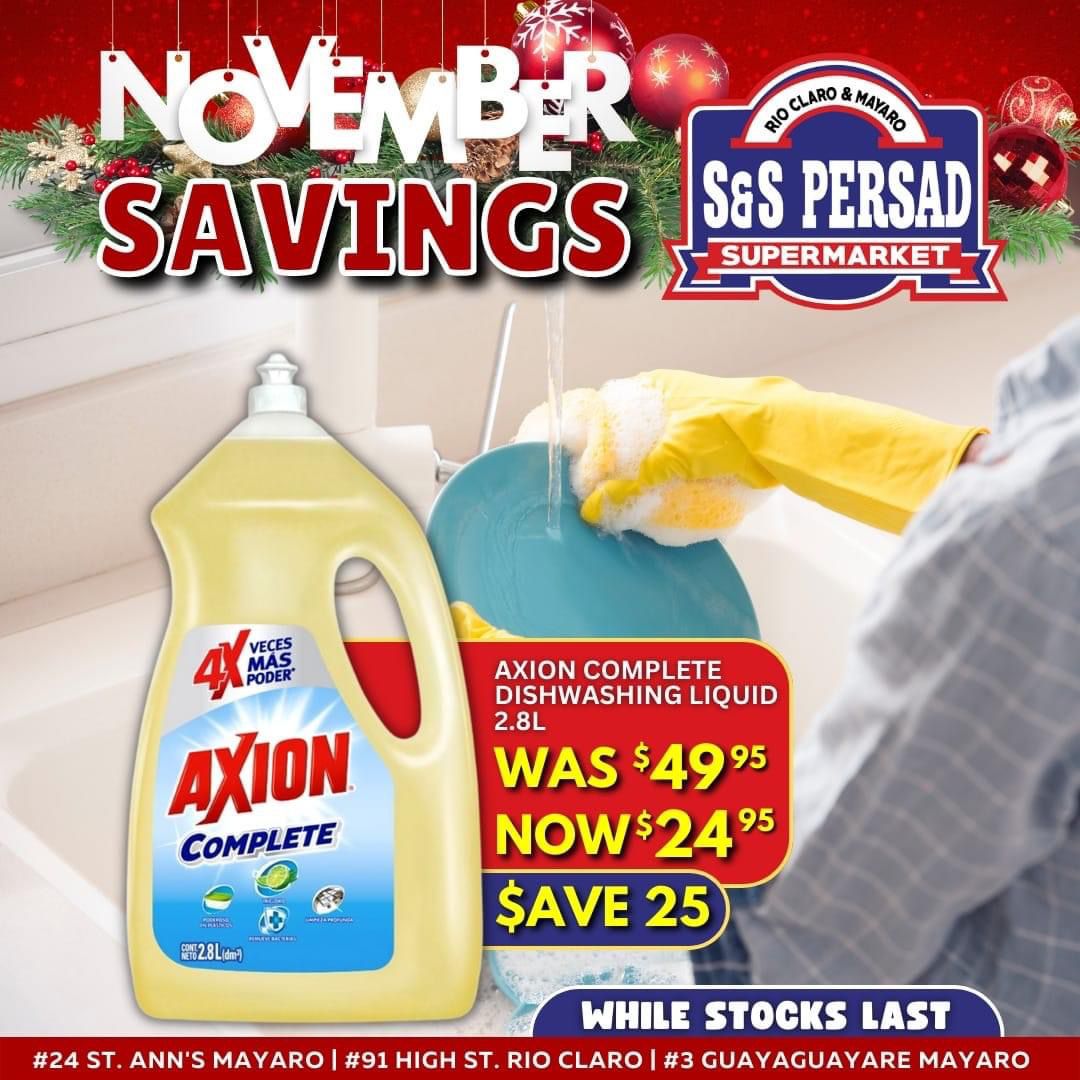 Utterly confused inside the pipe, Boodram said, "Not knowing what going on outside, what cause this incident. I not sure if it was an explosion, I not sure if the whole boat on fire… and I understanding and thinking all of that and trying to stay calm to keep them fellas calm, was one of the hardest things I had to do in this life.
"Yusuf was in pain, Yusuf was a fighter, Yusuf had resiliency to a whole different level. Fyzy as normal he strong and silent, he's not no big set of words but you know he there. Kazim was in a lot of pain, he tell me he break up bad, I assume he was crippled because every time I try to move him he couldn't move… My ankle and all was damage, I thought it was broken too… Kaz was trying all he could try too but he's only human."
In the final moments, Kazim grabbed onto Boodram's foot begging him not to leave the others trapped but Boodram had to yank his hand off to run through the water and air pockets to try to get some sort of help from those above.