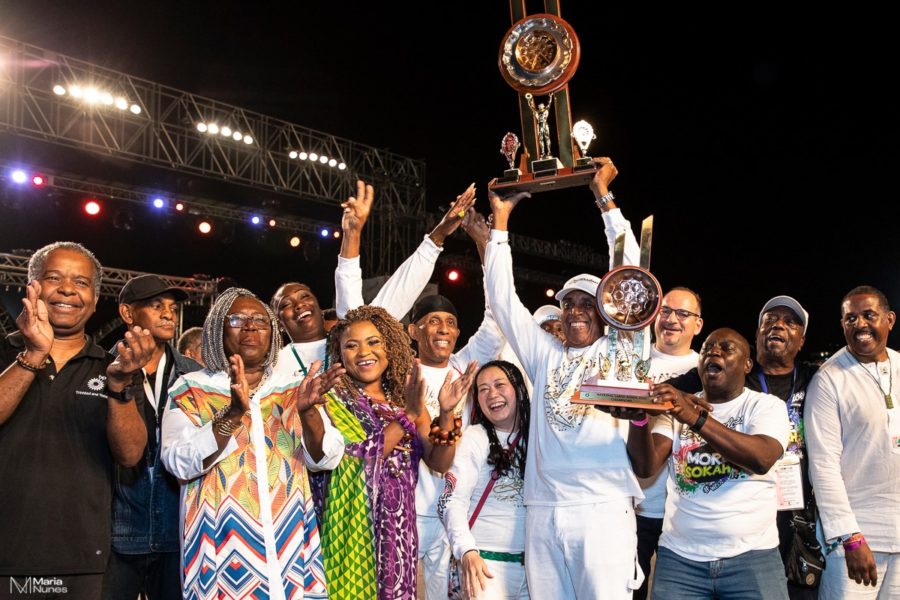 Deperadoes 2020 Panorama Champions. Photo credit Facebook
Desperadoes Wins 12th Panorama Title
February 23, 2020

3 minutes read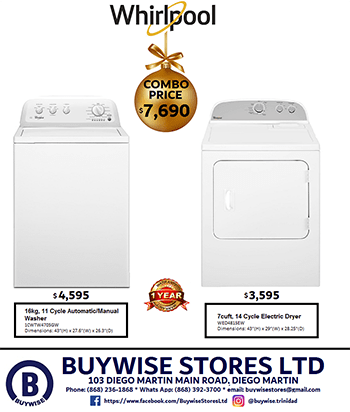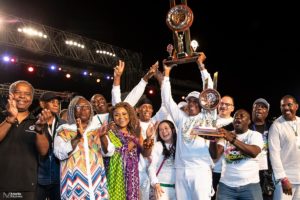 DESPARADOES Steel Orchestra wins its 12th Panorama title at the Queen's Park Savannah early on Sunday morning.
They managed 28 points, four points ahead of Massy Trinidad All Stars and BP Renegades who tied for second.
HADCO Phase II was fourth on 281 points.
Eleven gathered to perform in front of hundreds but the Desperadoes performing Nailah Blackman's More Sokah with arranger Carlton "Zander" Alexander took home the victory to dethrone two-time defending champions Renegades.
From the East zone region two bands competed which were Exodus with arranger Terrance Marcelle and Supernovas with Armit Samaroo.
From the North five bands competed: Desperados with Carlton "Zander" Alexander, Renegades with Durvone Stewart, Trinidad All Stars with Leon "Smooth" Edwards, phase 2 Pan Grove with Len "Boogsie" Sharpe and Invaders with Arddin Herbert.
From the South/Central Region three bands took the stage: Skiffle with Mark Brooks, Kendall Williams and Odie Franklin, Tropical Angel Harpe with Clarence Morris and Fonclaire with Darren Sheppard.
From Tobago, Redemption Sound Setters with arrager Michael Tobby competed in the finals.
Panorama 2020 results:
1. Desperadoes –                                        286Pts
2. Massy Trinidad All Stars –                  282Pts
2. BP Renegades –                                     282Pts
4. HADCO Phase II –                                281Pts
5. Shell Invaders –                                     279Pts
6. Caribbean Airlines Skiffle                   277Pts
7. First Citizens Supernovas –                 276Pts
7. Republic Bank Exodus –                       276Pts
9. T&TEC Tropical Angel Harps –           274Pts
10. RBC Redemption Sound Setters –    273Pts
11. NLCB Fonclaire –                                  268Pts