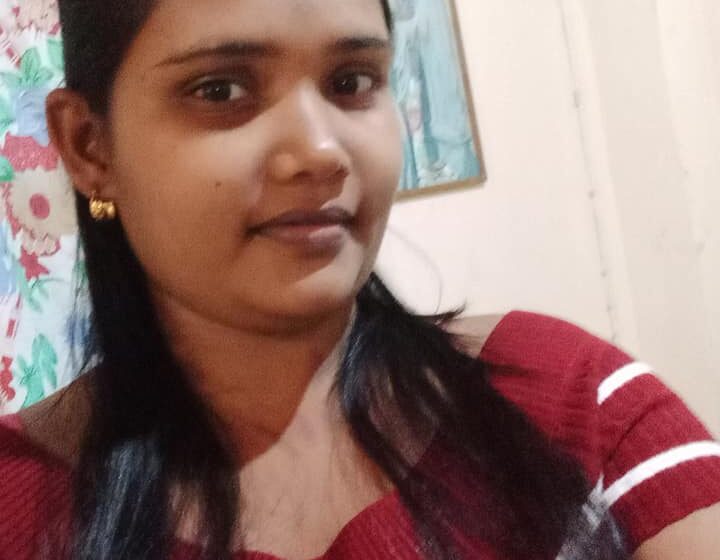 Reshma Kanchan
Crime Round-up: Penal Woman Killed by Relative
September 29, 2020

6 minutes read
Penal Woman Killed
By Sue-Ann Wayow
THE head of a Penal woman was almost severed by a close relative during a domestic dispute on Tuesday morning.
Reshma Kanchan, of Laltoo Trace, was a mother of two.
Speaking to members of the media, the mother of the victim Devika Kanchan blamed officers at the Penal Police Station for not doing enough to protect her daughter.
Her mother said Kanchan had been verbally and physically abused for several years by the suspect and had taken out a restraining order against him.
"Every time I call Penal Police Station and tell them, he is threatening us, they were not taking us on. He kept threatening her. He would not leave her to live her life. If the Penal Police Station was doing their job, my child would not be dead today," she said.
Officers from the Penal CID, Homicide Region III and South Western Division Task Force visited the scene.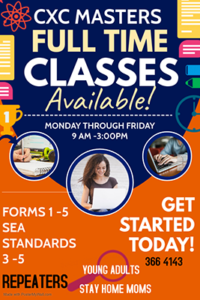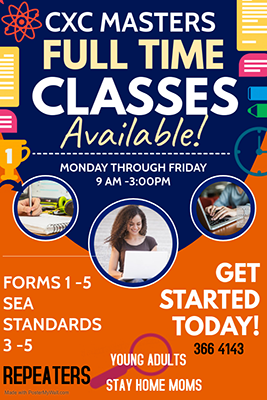 5 Arrested for Guns in El Socorro
FIVE men have been arrested by police officers in El Socorro after firearms were found in their possession.
They were arrested during a series of anti-crime exercises conducted early Tuesday morning by officers of the San Juan and Morvant Criminal Investigations Departments and North Eastern Division Task Force.
Police reported that during the exercise, officers received a report that several men were at the premises of a bonded warehouse in the El Socorro Trade Zone.
The officers proceeded to Nazim Avenue, where they confronted five men loading bags into a white panel van. When the men saw the officers, they ran. They were pursued by the officers and a 39-year-old man of El Socorro was held and arrested.
The panel van was searched and the officers found three pistols and two air rifles. The pistols included one 380 Ekol, one Ekol Spl 99, 45 caliber M19, one Bryco, and .38 revolver and one hundred and six rounds of ammunition.
Subsequently, four men were held after assistance was received from the Air Support Unit and K-9 unit.
The exercise was supervised by Snr Supt Maharaj, Supt Maynard- Wilson, Supt Alexander, and conducted by Asp Parryman and Insp Ramsingh.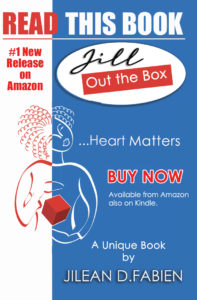 Police Searching for Man with a Gun
Police officers attached to the Freeport Police Station are actively searching for a man, who had a firearm concealed on his person, in the Carapichaima area.
On Tuesday, officers received information that a man was seen walking along Gosine Street, Bank Village, Carapichaima brandishing a gun.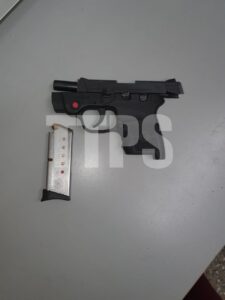 When officers arrived, they saw the suspect. Upon seeing the officers, the man dropped an object in a bushy area and began running. The officers gave chase but the suspect escaped.
Officers searched the area for the item and recovered an M and P pistol, one magazine and five rounds of ammunition.
The exercise was executed by Insp Rajkumar, Cpl Harriot, PCs Dickson, Mohammed, Lezama and Ramchaaran.
Anyone with information regarding this individual is asked to contact the Freeport Police Station at 673–0026, or via its hotlines at 999 and 555 or report via the TTPS App and website.
2 Charged for Weed Possession
And two men, ages 25 have been charged for possession of marijuana after being arrested on Monday.
Police reported that on Monday, officers of the North Eastern Divisional Task Force were conducting an anti-crime exercise between 8.15 pm and 9.45 pm.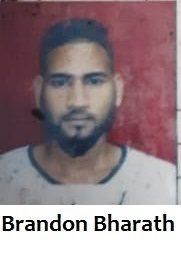 Based on information received of a drug transaction in the El Socorro area, the officers intercepted a silver and gold Almera with two men in the vehicle. While searching the vehicle, the officers found a package of compressed marijuana, with a total weight of 716 grammes.
Stephon Douglas and Brandon Bharath were charged.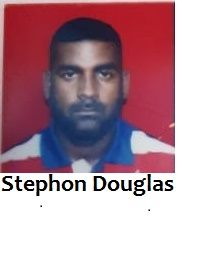 That exercise was spearheaded by Snr. Supt Maraj, Supt. Maynard- Wilson, Supt Alexander, ASP Parryman, Insp Ramsingh and Sgt Martin, and supervised by Cpls Daniel and Duncan.