Member of Parliament for Oropouche East Dr Roodal MoonilalPhoto/T&T Parliament
Moonilal Tells Young: You Should be Obsessed with Kidnapping, Murder of Children
February 5, 2021

4 minutes read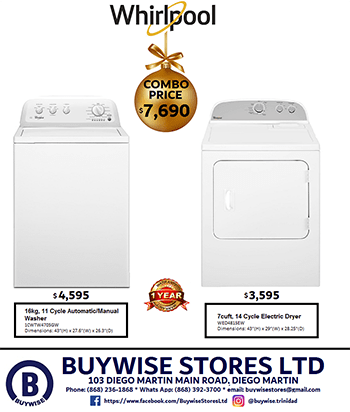 By Prior Beharry
NATIONAL Security Minister Stuart Young is promising to have fixed "as soon as possible" the 800 closed circuit television (CCTV) cameras not working throughout Trinidad and Tobago.
He was responding to an urgent question posed by Oropouche MP Dr Roodal Moonilal in the Lower House on Friday.
Moonilal asked: "Could the minster confirm, as reported, that eight hundred CCTV cameras required for use by the Trinidad and Tobago Police Service (TTPS) are not operational and if so, can the minster explain to this House the reasons for this state of affairs?"
Young said there was an ongoing dispute with TSTT regarding CCTV camera service.
He said, "I am not going to stand here and give the number of cameras that are or are not operational. Yes it is correct that a number are not operational."
Young said the PNM government has got out of an arrangement, done under the UNC regime between 2010 to 2015, where it was paying $220 million for the non-functioning of cameras.
He said there was now savings of more than $300 million with a new camera system.
Young said an arrangement with TSTT was ongoing to repair cameras and remove ones that were destroyed intentionally or otherwise.
"We have told them (TSTT) that it was unacceptable that they don't have it at least at 80% operationality," the minister said.
Dr Moonilal asked for a timeline to have the cameras up and running.

In reply, Young said, "There is a saying that when stone throwing and a person bawl that is the person to watch.
"This member is obsessed with the CCTV camera system and is beginning to make me wonder why. The answer to his question as to how soon – as soon as possible.
Dr Moonilal replied, "You would be obsessed as well if you cared about the lives of children who are being kidnapped and murdered."
He asked, "Are you aware that this an urgent matter facing the TTPS?"
Young said, "I am one who is most concerned about ensuring the safety and security of every citizen of T&T and the continuing politicizing by the Member for Oropouche East of everything related to crime does not pass the test of iron and hypocracy."
Speaking at a news conference on Thursday, Police Commissioner Gary Griffith said there were only two percent video footage around the country.
He said out of the 1,800 cameras used across the T&T fewer than 1,000 were operational.
Griffith said these cameras were not the kind found in London, Chicago or New York.
He said these cameras were installed in 2009 when T&T hosted the Summit of Americas and the Commonwealth Heads of Government Conference.
Griffith said, "These cameras do not have facial recognition or license plate recognition."
He explained that each camera covered about 100 metres and the therefore with the working cameras the operations centre of the police had video footage of 1,000 square kilometres while T&T landmass was more than 5,000 square kilometres.
Griffith said since T&T had secondary, tertiary roads and tacks for dozens of miles it was impossible to follow a vehicle everywhere.
He added, "When it is out of the two percent, a vehicle can easily turn into a garage, switch the license plate or switch the vehicle…"
Griffith said, "We have less than 1,000 cameras in T&T in London there are 618,000 cameras. When you arrive in Gatwick and arrive in central London there would have been footage of you 50 times."