CMO Clears Up 'Misunderstanding' with Posthumous Covid-19 Testing
April 24, 2020

3 minutes read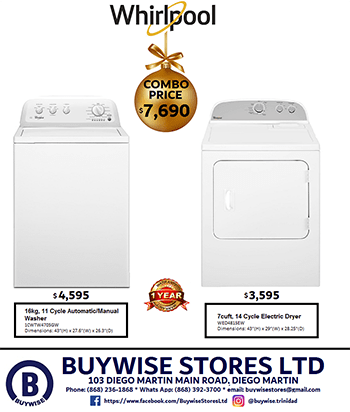 CHIEF Medical Officer Dr Roshan Parasram clears up a "misunderstanding" about posthumous Covid-19 testing.
He was speaking at the virtual news conference on Friday.
On Thursday he had revealed that 70 samples, postmortem were sent by the Forensic Science Centre to the Caribbean Public Health Agency for testing for Covid-19 and all returned negative.
The United National Congress also accused the Ministry of Health of "flip flopping" on the issue of posthumous testing in a release on Thursday.
Responding to a question from AZPNews.com at the virtual news conference on Friday, Dr Parasram said posthumous testing has been taking place since March 7 on people who died outside the hospital system.
He said, "This testing would have started way back since March 7 and it continues. The last test we would have done was March 21.
"There seems to be some misunderstanding as to what the testing is about.
"So basically this is persons who would have died outside the hospital. In any epidemic when you are trying to categorise community spread and other things, you look at the number of deaths that occur in the population.
"The deaths that we would see coming to us are the deaths that are occurring in the hospitals. The ones that we don't see are the ones in the homes. We don't really see it in a real way.
"The DMOs go out to those cases and then those cases are either going to the Forensic Science Centre or they go to the hospitals. So in the case of the Forensic Science Centre, there would be conditions usually related to homicides, suicides and unexplained deaths. We decided to test those. It gives us a very good sense of what is happening in the community as well."
On April 2, Dr Parasram said that autopsies were not recommended in patients whose death were suspected to be due to Covid-19.
He said then, "Autopsies are generally not recommended and are not, in terms of Trinidad's policy, we are not going to do autopsies for persons that have died even if they are suspected of Covid.
"The testing posthumously becomes difficult and we are exposing potential persons. So if we have clinical indications that the signs and symptoms are there, then we would treat it as if it was Covid-19-related on suspicion rather than trying to confirm.
"Trying to confirm puts the healthcare worker as well as other persons at risk unnecessarily."