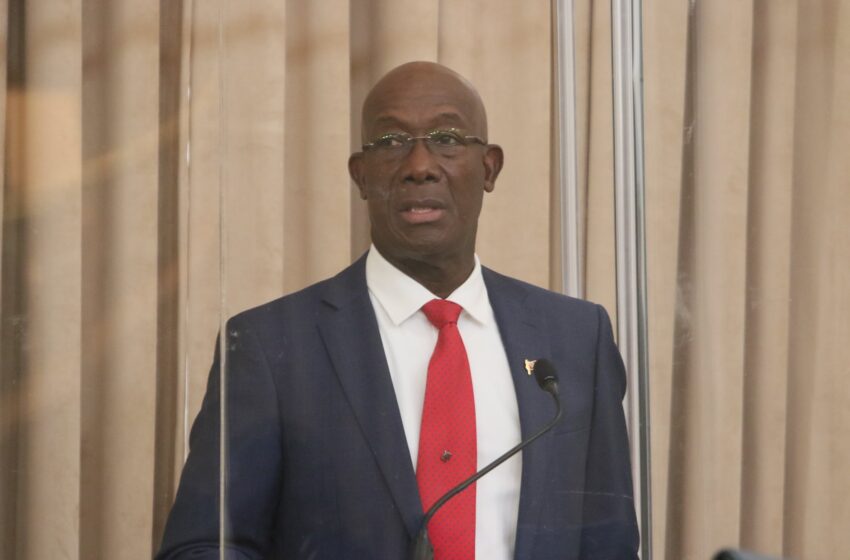 Dr Keith Rowley. Photo/T&T Parliament
Charlatans Trying to Sell Covid-19 Vaccines to T&T
February 22, 2021
98

2 minutes read
By  Prior Beharry
FRAUDSTERS and charlatans are trying to sell Covid-19 vaccines at exorbitant prices to Trinidad and Tobago.
This was revealed by Prime Minister Dr Keith Rowley at the virtual news conference of the Health Ministry on Monday.
He noted that T&T was expecting if first major supply of the Covid-19 vaccine in March from the COVAX facility.
Dr Rowley said vaccines from the COVAX facility were being sold for US$4.95 per dose and revealed prices in other countries – US$ 2.72 in India (where the bulk of the vaccines were being manufactured), US$3.25 in Europe and US$8.50 in Uganda.
He said T&T nationals, some in the medical fraternity, were "seeking to 'assist' us with vaccine and they are quoting prices to us thinking that we are in desperation. Prices in the order of $19 and $25 a dose."
Dr Rowley added, "Well certainly, that should tell you how careful the Government had to be in treating with this requirement of obtaining vaccines, but ensuring that we follow a policy in getting vaccines not only from certified sources but from authorised persons who are authorised to act on behalf of those that are manufacturing the vaccine.
"I know of one instance where a local agent of one of the major manufacturers of this vaccine has advanced himself as an agent for the company and sought to get contracts here in T&T to supply that vaccine.
"The local agent would have communicated with its foreign superior only to be told 'call he police.' That person is no part of our business and therefore is a fraudster.
"So we have to be careful that we get good vaccines, certified vaccines and we are not taken by charlatans."