Rosemary De Freitas, of Lions and executive member of the Jaya Lakshmi Children's Home Hazel Ramkissoon and Rowtie Sonnylal
Chaguanas Lions Treats Jaya Lakshmi Home
December 22, 2020

3 minutes read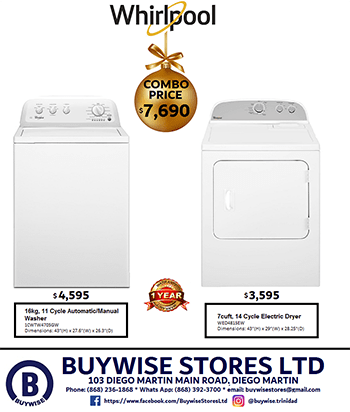 By Sue-Ann Wayow
THIS year has been a tough year for many groups especially non-governmental organisations who rely mostly on funding from corporate and private citizens.
But that has not stopped some from getting into the Christmas spirit and spreading cheer during the Yuletide season as is customary.

What changed for the Lions Club of Chaguanas was the method of distribution.
Over the weekend, the Club distributed toys and treats to the children of the Jaya Lakshmi Children's Home in Longdenville.

The Lions Club of Chaguanas President Intekab Ali told AZPNews.com, "Every year, we would normally give out treats to the children in the community. This year because of funding and Covid-19 protocols, we could not do that. We still wanted to do something for the children and one of the members came up with the idea to 'adopt-a-child.'
"All of the members, we came together and pooled our resources and we decided to adopt a home instead. We said we would have had enough to distribute to the children in a home. And that is what we did. We could not give each child individually so we gave it to the managers of the home to distribute."
Ali added, "In a way, this time, we felt really accomplished at what we did. It was perhaps more meaningful. We got gifts especially for the children's age groups, which they will open on Christmas Day and I spoke to a staff member and she said the children really loved their treats that they received. The children at the home, some of them are referred by the Children's Authority so we know that they really need the extra support especially at this time."