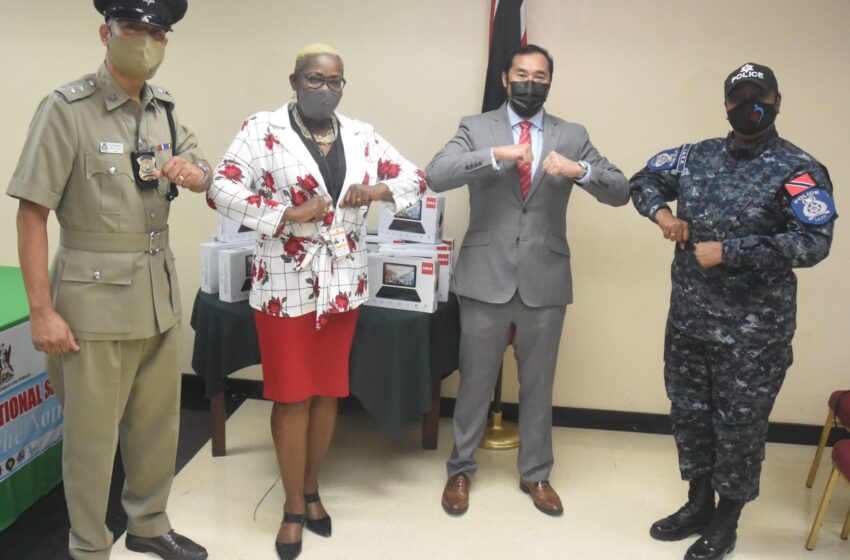 Minister of National Security Stuart Young, second right, with Superintendent of Police, Inter-Agency Task Force (IATF) Hearts and Minds Programme Oswain Subero, left, Director of the Office of Law Enforcement Policy (OLEP) Gale Charles and Corporal Marcano Phillip, InterAgency Task Force (IATF) Hearts and Minds Programme
'No Child Left Behind' Launches
December 22, 2020
0

3 minutes read
IN order to assist children in East Port-of-Spain in the virtual learning process, a new programme was launched by the Ministry of National Security.
The programme, "No child Left Behind" was launched by National Security Minister Stuart Young at the Ministry's head office in Port-of-Spain on Monday.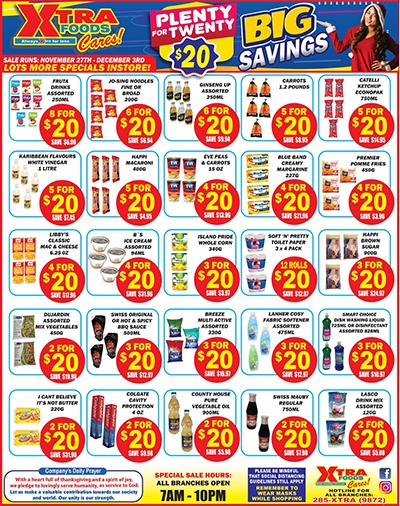 A press release by the Ministry on Monday stated that the  programme was an initiative of  the Office of Law Enforcement Policy's (OLEP) Morvant Laventille Initiative (MLI), which was created to improve the quality of life of communities in the district, through the effective delivery of policing and other public services and programmes.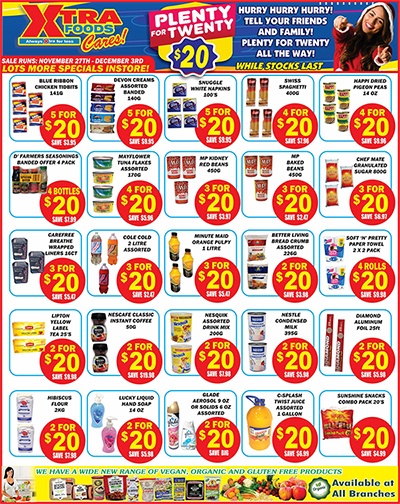 The "No Child Left Behind" programme was established to ensure that the children were provided with the necessary equipment to access virtual learning.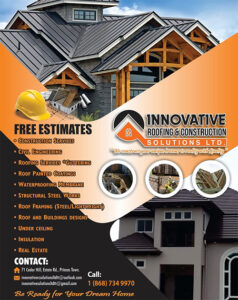 Young said, "Due to the changes in the school learning process caused by the Covid-19 pandemic over the past several months, some of our children lack devices to access virtual learning. The "No Child Left Behind" programme is an excellent initiative designed to help children who may need support."

OLEP through the MLI, partnered with the Inter-Agency Task Force (IATF) Hearts and Minds Programme, to identify pupils in the area from primary to tertiary level who needed the necessary electronic devices.
At the ceremony, Young also accepted 17 new devices donated by the Trinidad and Tobago Police Credit Union to the programme. Members of the IATF Hearts and Minds Programme, who are in charge of distributing the devices, received them on behalf.

To date the programme has received 225 devices, which will be donated to 21 schools and communities over the Christmas period. This first phase targets pupils preparing for exams in 2021.