Bodies of 11 Venezuelans Found Off Guiria
Ver la historia en Español abajo
December 13, 2020
1

3 minutes read
REPORTS on Saturday evening indicate that the bodies of 11 Venezuelans, including four children, were recovered from the waters off Guiria on the northeastern coast of Venezuela.


Venezuelans living in Trinidad and Tobago told AZPNews.com that a boat with illegal migrants on board was escorted out of T&T waters by the Coast Guard. This could not be confirmed.


Many Venezuelans have braved the rough seas to enter T&T illegally in search of a better life given the economic situation in their country. Trinidad at its closest point is just seven miles from Venezuelan.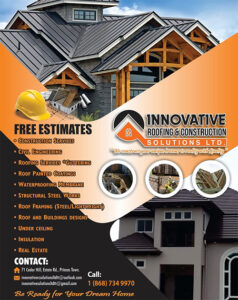 Infobae, the Argentine online news website, reported that the bodies were found 6.3 nautical miles off Guiria from where they had left a few days ago.
There were photos circulating on social media of bodies floating in the sea. And others with bodies lined up on what appeared to be a jetty.
This story will be updated as more information comes to hand.
---
Cuerpos De 11 Venezolanos Encontrados en Guiria.
INFORMES de la noche del sábado indican que los cuerpos de 11 venezolanos, incluidos cuatro niños, fueron recuperados de las aguas frente a Guiria en la costa noreste de Venezuela.
Los migrantes venezolanos en Trinidad y Tobago dijeron a AZPNews.com que el barco fue escoltado fuera de las aguas de T&T por la Guardia Costera. Esto no se pudo confirmar.
Muchos venezolanos han desafiado el mar embravecido para ingresar ilegalmente a T&T en busca de una vida mejor dada la situación económica de su país.
Trinidad en su punto más cercano está a solo siete millas de Venezuela.
Infobae, el sitio web argentino de noticias en línea, informó que los cuerpos fueron encontrados a 6,3 millas náuticas de Guiria de donde habían salido hace unos días.
En las redes sociales circulaban fotos de cuerpos flotando en el mar. Y otros con cuerpos alineados en lo que parecía ser un embarcadero. Esta historia se actualizará a medida que se disponga de más información.