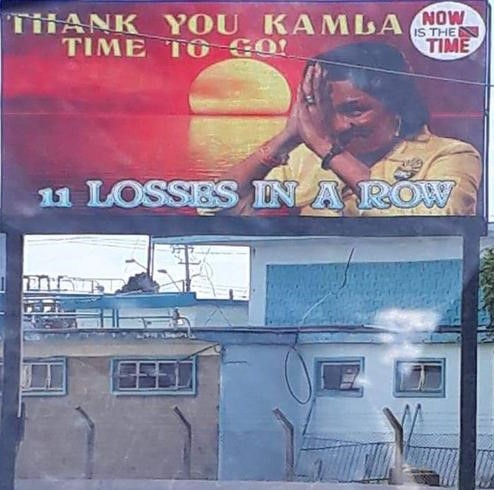 Billboard: Time to Go Kamla
September 13, 2020

7 minutes read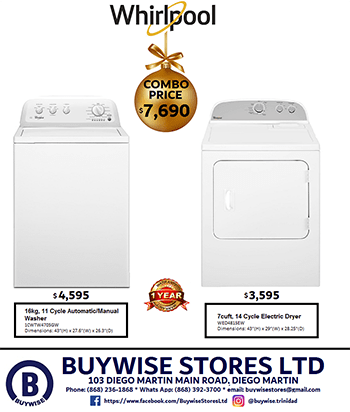 By Sue-Ann Wayow
SOME United National Congress (UNC) party members have placed a message on an electronic billboard in Aranguez calling for their political leader to step down.
The UNC has lost two consecutive general elections in 2015 and 2020 under their political leader Persad-Bissessar.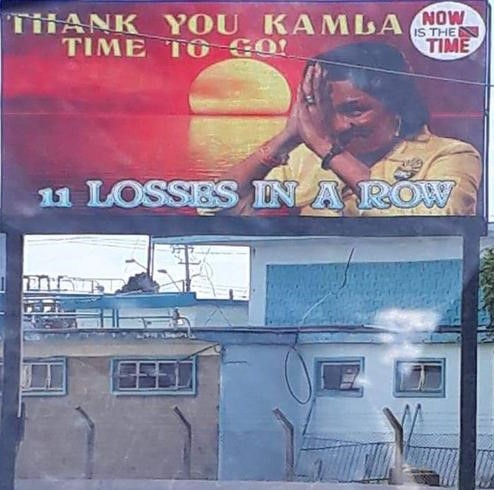 Former UNC government minister Devant Maharaj provided the artwork for a sign that shows on a digital billboard in Aranguez just off the highway. The message is: "Thank you Kamla, Time to Go, 11 Losses In A Row."
Maharaj said the sign was first publicised on Friday. He said, "We want to communicate clearly to the political leader that after losing 11 elections, she has to go."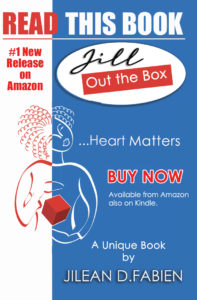 He added that since the sign went up, there have been several people wanting to contribute financially to have similar billboards placed nationwide.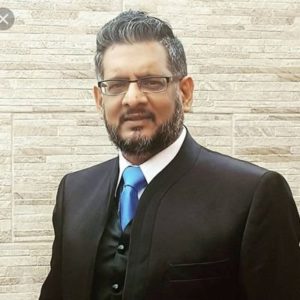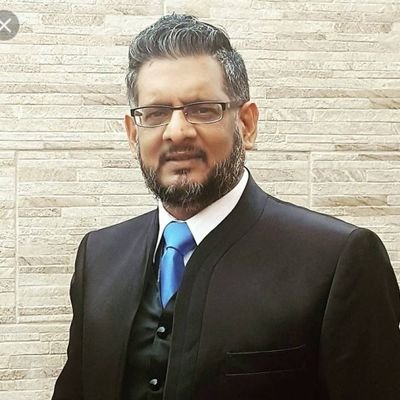 Maharaj however added that the matter was a UNC one and he had to be cautious in the execution of the messages.
Persad-Bissessar took over the leadership from the party's founder Basdeo Panday in 2010 leading the UNC to a significant victory in the general election of that same year and winning the local government election that followed.
But it has been downhill from there for the political leader losing every other election since then including general, local and by-elections.
In a recent address to the media following her re-appointment as Opposition Leader after the August 10 general election, Persad-Bissessar stated that she will remain as leader of the party as long as she was needed, adding that while there were a few who called for her resignation, there were much more who were insisting that she remained as political leader.
Among those who called for the resignation were Maharaj and former health minister Dr Fuad Khan who were key members in her government.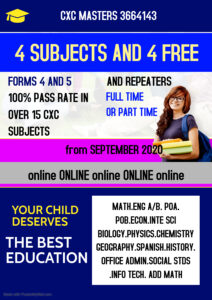 Larry Lalla, a UNC attorney, has called for a change in party leadership and political analysts have also stated that she should resign given the numerous elections defeats.
Attorney Kelvin Ramkissoon also told Persad-Bissessar to relinquish the leadership of the UNC in a WhatsApp message, a screenshot of which was shared on social. He was part of the campaign team for the UNC's unsuccessful candidate for St Joseph Ahloy Hunt in the 2020 general elections.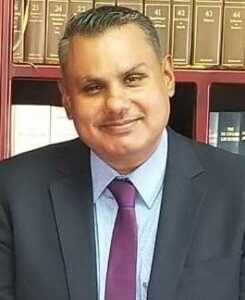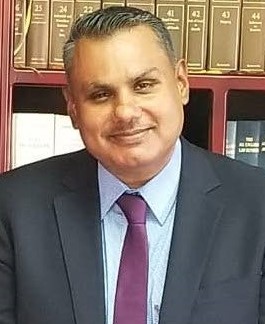 The UNC's internal elections are due soon and Persad-Bissessar has stated that at that time, members of the party will decide on either its new or returning leader.
Related story: