3 Arrested for Stolen Wacker, Marijuana
February 7, 2021

2 minutes read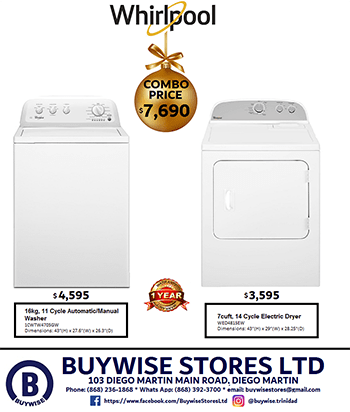 POLICE arrest three men for possession of marijuana and stolen items on Saturday.
They were arrested by officers of the Couva Criminal Investigations Department (CID) during an anti-crime exercise conducted in the Central district on Saturday.
During the exercise, the officers went to Chin Chin Road, Cunupia and intercepted a vehicle.
On searching, a plastic bag containing 2.45 kilogrammes of marijuana was found and seized. Two men were arrested.
Officers then proceeded to Ravine Sable Road, Longdenville and searched a bushy area were an additional seven kilogrammes of marijuana were found hidden in two shopping bags. The marijuana was seized.
Later, the lawmen searched the home of a 33-year-old suspect of Clara Road, Preysal, and recovered stolen items – two rotary grinding stones, one Stihl wacker, one Black and Decker chop saw and a drill. The suspect was arrested.
The exercise was coordinated by Snr Supt Curt Simon, Supt Pierre, ASP Ragoo and Inspectors Julien and Bassant.