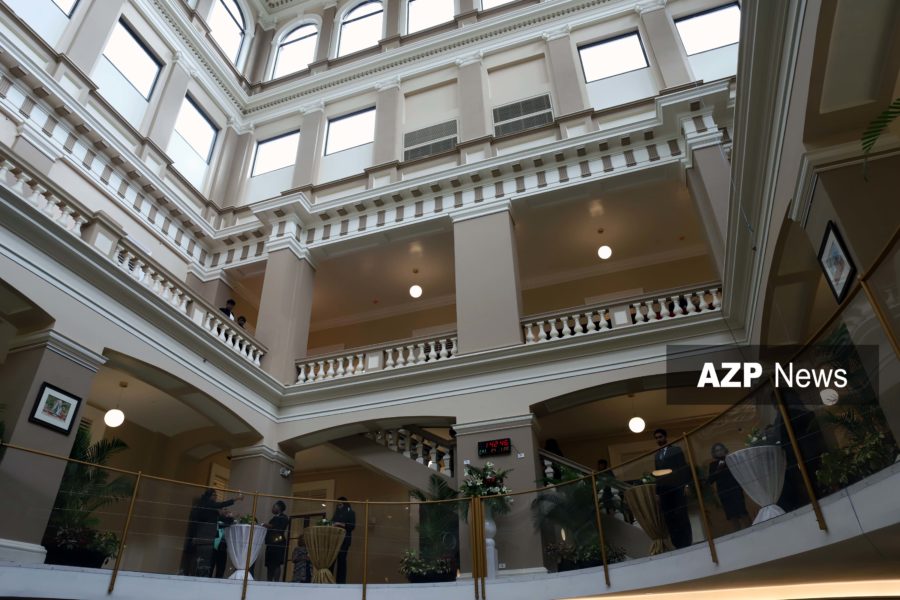 $185M in Wages Paid in Red House Restoration
January 27, 2020
1

2 minutes read
PORT-OF-SPAIN – ABOUT $185 million of the $441 million to renovate the Red House in Port-of-Spain was spent on wages and salaries.
This according to Prime Minister Dr Keith Rowley in his first statement on Monday in the Red House which was reopened to host sittings of the Parliament on Friday.
In giving a breakdown of the 22-packages that were tendered to refurbish the historic building, the prime minister said, "Approximately $185 million was remunerated in wages, salaries and consultancy fees."
He said, "It is noteworthy that 21 contractors are local firms, operated and owned by the citizens of the Republic of Trinidad and Tobago. The Red House Restoration Project has employed approximately 3000 persons which include architects, engineers, surveyors, carpenters, plumbers, electricians, masons and non-skilled labour."
Rowley said the project contributed to the transfer of knowledge with in specialised skills such as limestone rendering, restoration of detailed cast iron work and restoration of timber.
He said there was to the total revamping of the mechanical electrical and plumbing (MEP) services to include air conditioning, lifts, fire-fighting abilities and sprinklers
Rowley said there was a fully operable wireless security s and system improved circulation throughout the building and access for the physically challenged.
He said there were plants to have a companion building at a cost of $300 million but this was scrapped by his administration.
Rowley said there were now two chambers – for the Lower House and the Senate – which could accommodate 60 members each.
The breakdown of the packages:
Related: