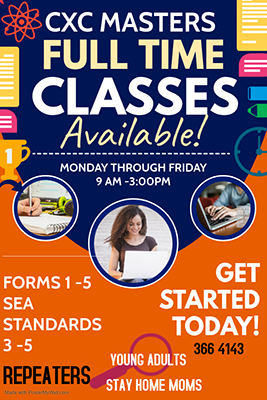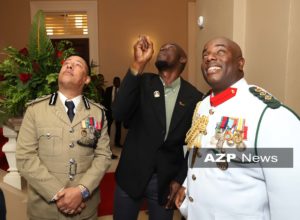 FIVE days after a grand reopening and a $441 million refurbishment of the Red House, heavy rains reveal a leaky roof.
The media were invited on Tuesday to witness the wreath laying by the Speaker of the House and President of Senate at the cenotaph of the eternal flame at the Knox Street pedestrian walkway.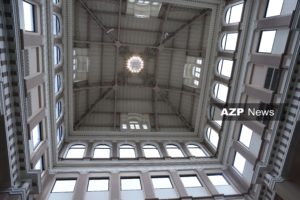 Heavy rains caused revealed leaks in the rotunda where the ceremony after the joint sitting took place on Friday.
In a statement on the Red House on Monday, Prime Minister Dr Keith Rowley said, "The South Chamber at that time was in total disrepair and certain parts of the roof and ceiling had collapsed, making that section of the building uninhabitable." This happened before refurbishment begun.
Rowley also refuted claims that the roof was rusting.
He said, "In 2004, UDeCOTT assumed responsibility for the restoration of the Red House Building. In July 2011, seven years later, the Parliament was relocated to Tower D at the Waterfront.
"This was done in order to begin the complete restoration works. In August 2012, UDeCOTT constructed the temporary roof over the South Chamber to retard further damage to the structure.
"Up to this point, 15 years later, the only actual construction work of any significance that had been attempted was the roof replacement which did not progress with any satisfaction and there were issues with the contractor which required legal surrender on advice to the Government from the AG Office."
He said what existed now on the roof was not rust but is newly installed high-quality copper roofing.