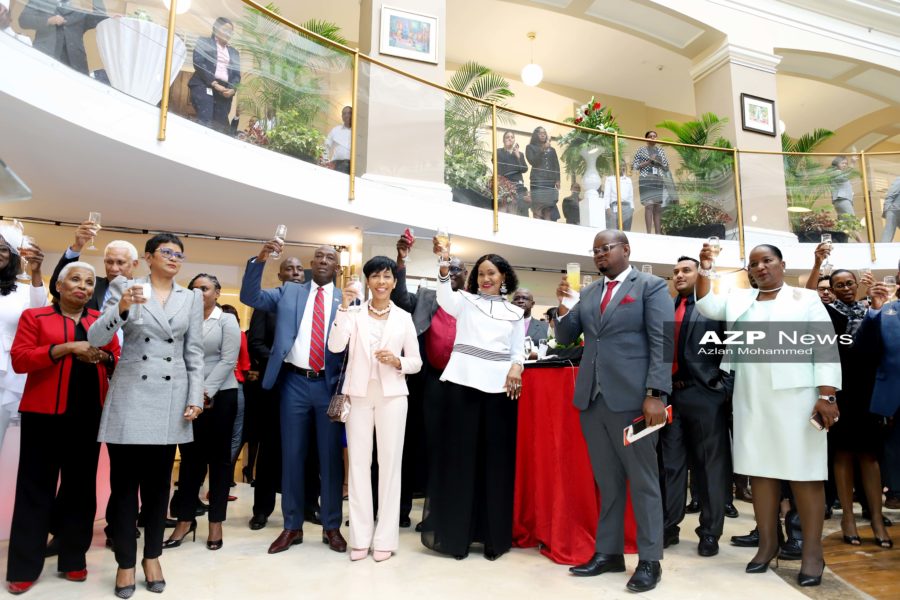 Toasting to the reopening of the Red House. Photo: Azlan Mohammed
Rowley Defends Red House Renovation
January 24, 2020

2 minutes read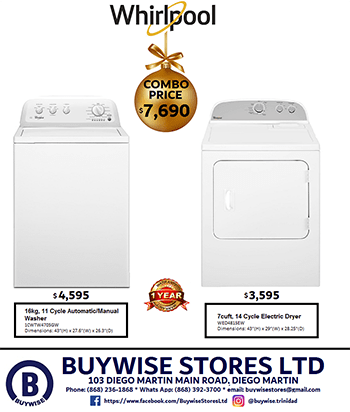 PORT-OF-SPAIN – PRIME Minister Dr Keith Rowley has hit out at critics who say that too much money was spent to renovate the Red House.
Speaking at a ceremony on the return of Parliament to the Red House on Friday, Rowley said, "I have seen it said that we should have spent the money that we did on renovations here on social services and feeding the poor.
"We did both," he said to applause in the Rotunda of the Red House.
"We spent the $5 billion a year on the social support services and we spent the money in renovating and restoring our Parliament."
He also said that Queen's Royal College will be the next building to be renovated by the Government. He said certain rooms in QRC, one of the buildings around the Queen's Park Savannah known the Magnificent Seven, were cordoned off.
Also speaking was Opposition Leader Kamla Persad-Bissessar who said that renovations of the Red House spanned the tenure of four prime ministers- Basdeo Panday, Patrick Manning, herself and Rowley.