No Mask Wearing for Exam Students
STUDENTS writing exams in Trinidad and Tobago will not have to wear masks.
But physical distancing will be enforced in the classroom.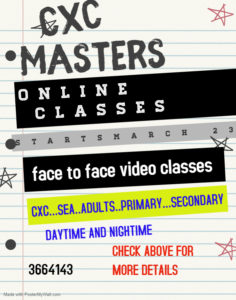 This according to Minister of Health Terrence Deyalsingh speaking at the virtual media conference on Wednesday.
He said invigilators will be required to wear masks.
He said, "The Ministry of Health has advised the Ministry of Education that children sitting exams will not be required to wear masks. What will be required is physical distancing. Who will be wearing masks will be the invigilators, as they move around the room," he said.
More than 19,000 students will write the SEA exam on August 20 and the CSEC and CAPE exams being on July 13.