CDAP Now Available at Couva Medical Facility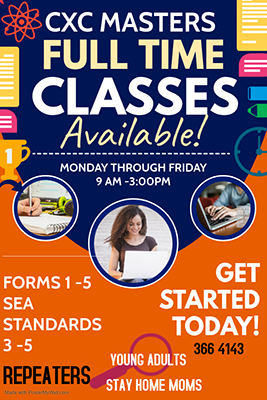 CDAP medication can now be collected at the pharmacy at the Couva Medical and Multi-Training Facility (CMMF).
This was stated in a release yesterday from the Health Ministry.
It stated that this is just the first phase of the operationalisation of the CMMF located just off the Sir Solomon Hochoy Highway.
The pharmacy services at the CMMF also includes patient medication therapy management, the release stated.
It stated, "Patients will have the opportunity to receive one-on-one counselling with specialists who will explain the contents of CDAP prescriptions and discuss ways to ensure that patients comply with their medication regime.
"All members of the public are invited to take advantage of this walk-in service, Monday to Friday from 8 a.m. to 4 p.m."
The release added, "The CMMF is positioned to be a 'game changer' in the public health arena. Medical staff will operate in a modern facility with the latest technology and patients will receive cutting-edge health care in a comfortable environment."
It stated that referred patients now have a number of diagnostic services including:
Computerized Tomography (CT) Imaging
Magnetic Resonance Imaging (MRI);
Fluoroscopy;
Mammography;
Ultra Sound and
X-Ray.
The release stated, " Patients will receive a digital copy of their diagnostic imaging reports. Additionally, a Picture Archiving and Communication System (PACS) has been implemented to facilitate easy digital recording, retrieval and transfer of diagnostic imaging scans/records.  Patients must be referred through the public health system to access the diagnostic imaging services at the CMMF.
"The North Central Regional Health Authority (NCRHA) will be the initial operator for these services and CMMF will be managed by the CMMF Limited."