National Security Minister Stuart Young
National Security Minister Tells Trinidad Express 20 Minutes Too Short for A Response
July 25, 2019

4 minutes read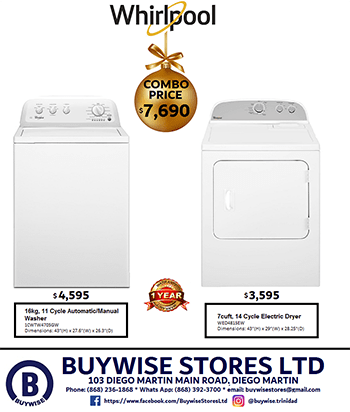 NATIONAL Security Minister Stuart Young is slamming the Trinidad Express Newspapers saying that 20 minutes was not a reasonable time to expect a response from him on a story.
The issue concerns a follow-up article about the fishermen who were attacked by pirates in the Gulf of Paria on Monday. Six are now missing after the incident as the body of 39-year-old Anand Rampersad was found floating near Point Lisas yesterday.
The Express published an online story around 2 p.m. yesterday questioning "Why is there no aerial search for missing fishermen?"
A release from the Ministry of National Security last night stated that Young received a WhatsApp message from an Express reporter at 1.41 p.m. and "without him even reading the message, proceeded to publish her story at 2 p.m…"
The release stated: "This timeframe of less than 20 minutes to expect a response is unreasonable in the circumstances."
It noted that Young was on a tour at Whitehall from 1.30 p.m. to 2.40 p.m. "and accordingly was not on his phone."
The release stated: "Minister Young would also like the public to know that contrary to what Mr Gary Aboud and others are suggesting in the Trinidad Express' story, there have been a number of flight missions conducting operations in search of the missing fishermen.
"The Trinidad and Tobago Air Guard has had fixed wing flight searches using its C26 airplane and both National Helicopters Services Limited and the Ministry of National Security's Helicopters have also been deployed to search for the missing men.  
"Minister Young has been in contact with the Chief of Defence Staff and other Heads of Divisions requesting that resources, including sea and air, be used to find these men. The Ministry of National Security will continue to deploy its resources in this search as it has been doing.
"This is not a time for deliberate misinformation."