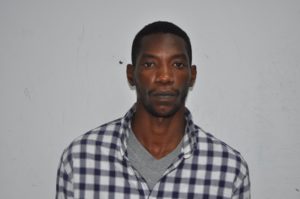 THIRTY-ONE year old Nathaniel Ellis appears before an Arima Magistrate on Monday charged with a triple murder in Arima on January 6.
Ellis, of Pinto Road, was charged for the killing of Damien Chuniesingh, 39, Polly Chuniesingh, 31, both of Getwell Avenue, Pinto Road, Arima and their uncle Canadian national Deoraj Chuniesingh, 55.
The bodies of the three victims were found at Damien's home January 6, by a relative.
An autopsy revealed that they had all been strangled to death.
Jewellery and cash were also missing from the premises.
An investigation was launched into the incident which resulted in Ellis being arrested by officers of the Pinto Police Station on January 8.
Investigations were supervised by ASP Sean Dhilpaul and Sargent Hosein, both of Homicide Bureau of Investigations, Region 2, while Ellis was charged by Sargent Hosein.