Young: TT Prisons to be Upgraded
August 7, 2019

3 minutes read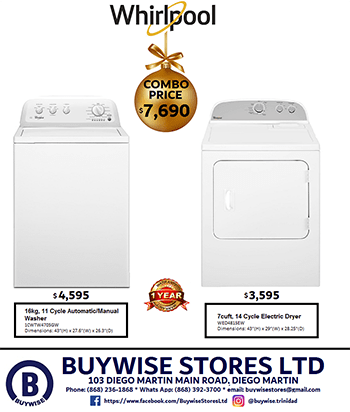 PORT-OF-SPAIN – PRISON facilities in Trinidad and Tobago are to be upgraded.
This according to the Minister of National Security Stuart Young speaking Tuesday at the Opening of the Inmates' Art Exhibition at the Atrium, Long Circular Mall, St James.
He said the infrastructural upgrades will include improving the plumbing and electrical system at Remand Yard, Golden Grove to include toilet facilities and better lighting and ventilation; the upgrade of the Closed Circuit Television System (CCTV) at the Maximum Security Prison; and the outfitting of an existing building on the compound of the Golden Grove Prison in Arouca, to be utilised as a rehabilitation centre for female minors who have been referred for rehabilitation by the court system.
Young also commended the Trinidad and Tobago Prison Service for its efforts at providing rehabilitative initiatives to the inmate population, with the aim of preventing repeat offending.
He described the exhibition as a noteworthy example of the Ministry of National Security's focus on rehabilitation and reintegration.
The Minister congratulated the ten inmates who participated in the exhibition and noted that their work served as a symbol of hope for inmates as well as society.
He also urged them to serve as mentors to other inmates so that they too can benefit from positive transformation.
Young said, "We as stakeholders understand that offenders require help to take responsibility for their actions and move forward with their lives. It is our duty to present them with meaningful opportunity to turn their lives around as well as reduce the rate of reoffending."
He acknowledged the efforts of the Trinidad and Tobago Prison Service Programmes and Industry Department and the Raja Yoga Prison Ministry of the Council of Prisons Chaplains and Ministers (COPCAM) who have been collaborating for over ten years to facilitate the Prison Art Initiative and the Exhibition.