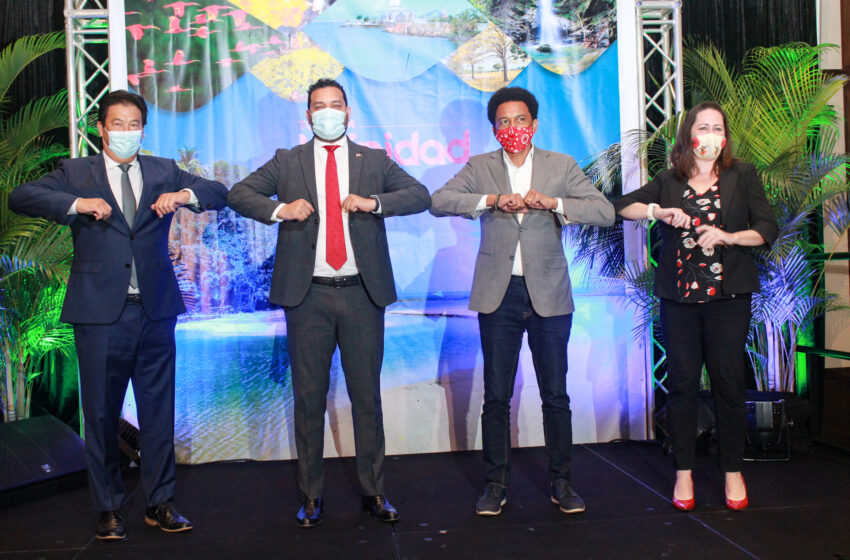 Chairman of Tourism Trinidad Limited (TTL) Howard Chin Lee ,left, along with Minister of Tourism, Culture and the Arts the Honourable Randall Mitchell, TTL's Board Member Brian Lewis and acting Chief Executive Officer and Manager, Destination Development of TTL Heidi Alert.
 Virtual Redesign for T&T
November 30, 2020

3 minutes read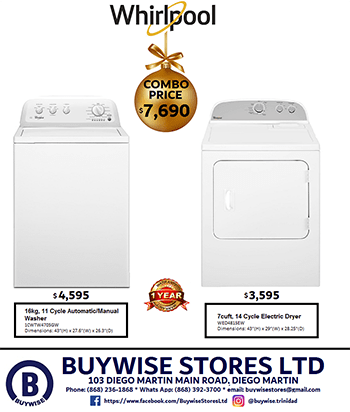 By Sue-Ann Wayow
TRINIDAD and Tobago has been redesigned – virtually.
The Ministry of Tourism, Culture and the Arts launched the new webpage design for Destination Trinidad on Monday at the Hilton Trinidad and Conference Centre on Monday.
It was launched by Tourism Trinidad Limited (TTL).
Speaking at the launch, Tourism Minister Randall Mitchell said, "This website is designed to be the window to the beautiful island of Trinidad, and its fun loving people while providing the first brand experience that focuses on the niches of business tourism, event tourism, sport tourism, and eco-tourism."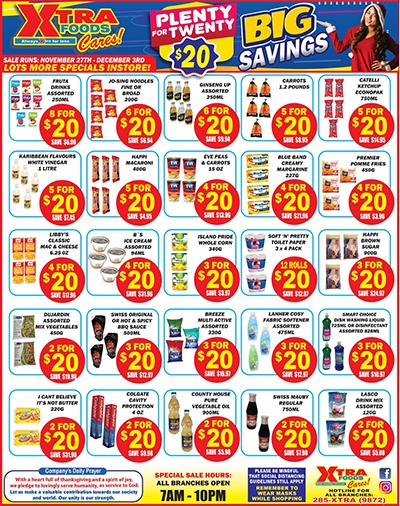 He said the website was one of the most valuable tools and one of the first touch points in the customer's journey when making the decision to travel. It follows the Visit Tobago website and provides trustworthy, correct and practical information designed to capture the hearts and minds of tourists.
Referring to other forms of tourism promotion, such as booklets, DVDS and guides, they all had limited reach and expiry dates he said.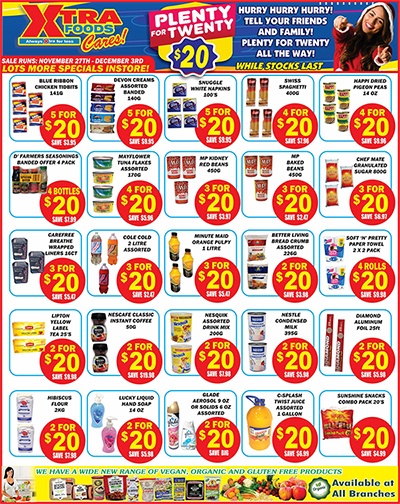 Mitchell said, "All of those mounds of marketing and promotional material can now be found in just one repository in digital format. And this fits most squarely with Government's digitisation push."
An accompanying mobile application for visitors to the island will soon be released as part of that digital push.
Chairman of TTL, Howard Chin Lee said in today's world where people were looking for authentic experiences and engagement with local communities, the website was a menu of indigenous festivals, events and activities.
The Ministry is also seeking to have Trinidad and Tobago as a destination for other airlines post Covid-19 and it is maintaining and developing sites and attractions in anticipation of international visitors.
The Ministry will be rolling out comprehensive hygiene standards for all stakeholders in every sector of the tourism industry in preparation for the reopening of Trinidad and Tobago's borders.
"We understand that we are in a very difficult time in the tourism sector, culture and the arts as well, but the tourism sector is particularly hard hit. The Ministry, along with TTL, are working with the Ministry of Health and CARPHA (Caribbean Public Health Agency) in developing health protocols, preparing for the reopening in the face of the COVID-19 pandemic," Mitchell said.
The new website can be found at https://visittrinidad.tt/