Lily Dash
UNDP Partners with Barbados Online Company
May 1, 2020
0

4 minutes read
BRIDGETOWN – JUST one month after launching its contactless delivery service, WiFetch has entered into a partnership with the United Nations Development Programme (UNDP).
According to a release from WiFetch, the partnership is "to promote innovation, economic transformation and quick digital transitions in the midst of the Covid pandemic."
The release stated, "The UNDP and WiFetch recently signed a memorandum of understanding, enlisting WiFetch's innovation and leadership in the digital economy to provide a safe and supportive e-commerce solution to support economic reactivation in the region.
"Under this partnership, the UNDP will provide technical support and financial assistance to WiFetch and other businesses that are tackling two of the most significant challenges experienced in the midst of the Covid pandemic; economic inactivity, and the exclusion experienced by vulnerable persons such as those living with disabilities and the elderly in accessing essential and other goods. UNDP support will also serve to enhance the work with local farmers and fisherfolk through the creation of new platforms: WiFARM and WiFISH."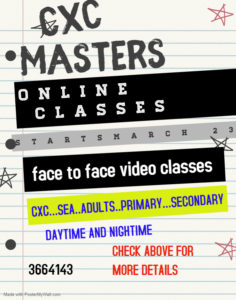 In announcing the partnership, the UNDP noted that its policy for Barbados and the region suggests "keeping as much cash as possible in people's hands, which starts with avoiding layoffs and retooling businesses."
The operations of WiFetch, a woman-led entity, backed with more than 15 years of combined entrepreneurial experience and digital innovation, is committed to international best practices and supporting the regional economy challenged by Covid-19.
WiFetch Chief Operations Officer and co-founder Sophie Bannister said, "Right now we are focused on ensuring food security, working with large brands as well as local farmers, fishermen and artisans. We are a link between the providers and the consumers, with order fulfilment that adheres to the recommended global standards for health, safety and physical distancing."
Chief-Executive Officer and co-founder Lily Dash said the partnership goes beyond Barbados and will soon include expansion to the Eastern Caribbean and Trinidad.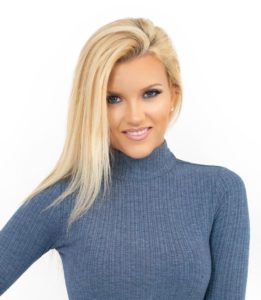 She said, "We are actively preparing to scale up our operations in the Eastern Caribbean and Trinidad, building on our pilot in Barbados. We have aspirations to truly connect the region; to become the Amazon of the Caribbean, utilising our e-commerce platform to promote locally available products for the good of all, throughout and after this crisis."