UNC Takes 3 of the 5 Local Government Seats
By-Elections Show Opposition Party Gains Ground
January 26, 2021

2 minutes read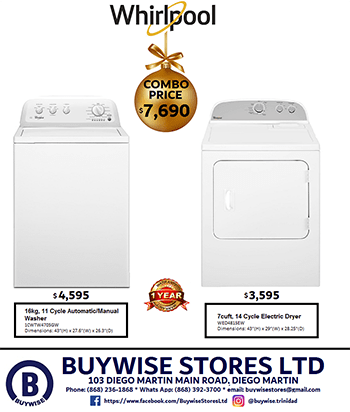 By Sue-Ann Wayow
THE United National Congress (UNC) has gained some political ground with the winning of three by-election districts on Monday.
On Monday, by-elections were held in five areas following  the exit of previous office holders who went on to become Members of Parliament following the general election of August 2020.
The UNC won three out of five districts.

The UNC winners are: Richard Sukdeo – Cunupia; Sheldon Garcia; Arima Central; and Tylon Farrell- Hindustan/St Mary's.
On Monday night, UNC's political leader Kamla Persad-Bissessar posted on her Facebook page congratulations to her team.
She posted, "Tonight, our great party claimed three of the five local government electoral districts. Thank you to all those who worked tirelessly over the past weeks to ensure this victory came to fruition. The people came out in their numbers to support the UNC as we continue to fight for them and on behalf of them in every possible arena.
"To all our candidates – You have conducted yourselves in an exemplary manner and always remember that an office does not define you but your actions do. The business of the people goes on and we have the sacred duty to represent all our citizens. Congratulations to you all, and well done Team UNC."
The People's National Movement (PNM) retiained two seats with Jinelle Schulere-Smart in Morne Coco/Alyce Glen and Leslie Chang Fong in Hollywood.