UNC MP: PNM Don't Want to Work With Us
April 19, 2020

4 minutes read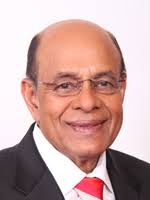 THE PNM Government does not want to work with the UNC Opposition to help in the fight of the Covid-19 threat.
This was the claim by Caroni East MP Dr Tim Gopeesingh in a release on Sunday.
He said, "It is clear by the Prime Minister's many rejections of our calls since January to work together in the interest of this country on this serious national matter that the Government does not genuinely want to work with the Opposition.
"Nevertheless the Opposition continues to remain willing and ready to lend its expertise, knowledge, capacity and capability to the Government in all areas as we tackle the Covid-19 challenge."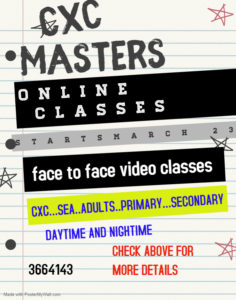 He said it was mind-boggling that both ministers of education Anthony Garcia and Lovell Francis were now pleading with the political Opposition "not to criticize, condemn and critique the Government."
Gopeesingh said this appeal demonstrated gross ineptitude and failure in the education sector.He said. "Ministers Garcia and Francis hollow legacy include theirs and Prime Minister Rowley's blatant refusal to continue the visionary ICT platform laid down by the Kamla Persad-Bissessar administration of people-centred, human capital development, and envisioning of a modern, knowledge-based society with ICT, where knowledge is currency and where students can compete in a fast-changing world.
"This included the provision of 97,000 laptops embedded with 18 Microsoft programs to students, teachers, principals and school supervisors. All 125 secondary schools and over 300 primary schools were outfitted with computer labs, some having up to 50 computers, some schools having three to five labs and serviced by over 150 ICT technicians.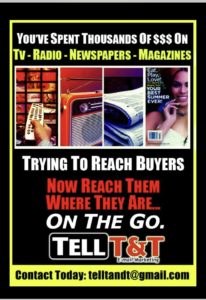 "All Secondary Schools had Audio-Visual Rooms, many with Educational Whiteboard utilising well-established two ICT live platforms, 21st Century smart classrooms and thousands of teachers trained at various levels of ICT in imparting approved UNESCO online learning modules. This occurred when progressive countries were increasing investing in modern technology for tomorrow's leaders."
"Prime Minister Keith Rowley at political meetings and in Parliament on several occasions castigated this visionary achievement of ICT by the PP Government. He called the students 'duncey-head first formers, this provision was downright foolhardy, logistically burdensome, put students at risk and that laptops contributed nothing to the children's education.'"
"He also said 'a computer in those hands can be an unintended distraction and they were contributing nothing to education.'"
"I'm certain that they all are now regretting those hypocritical and unconscionable statements which are now haunting them."
Advertisement, CXC Masters: