UNC Creates Online Petition for Repeal of Procurement Law
February 2, 2021

4 minutes read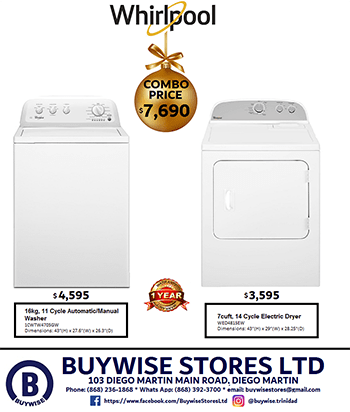 By Sue-Ann Wayow
THE United National Congress (UNC) creates an online petition to repeal the Procurement Amendment Act.
The UNC remains adamant that the law would only serve to encourage corruption especially by state officials in the procurement process.
On its Facebook page, the party posted information about the petition on Monday and also hosted a roundtable/webinar entitled "Why Repeal the Procurement Amendment Act?"
The UNC stated, "'Procurement' is really just a fancy way of saying 'Giving out contracts.'
"Governments giving out contracts has been the biggest source of corruption since Independence and before.
"In 2015, after a long struggle, the most powerful tool to prevent corruption in the history of Trinidad and Tobago was created: The Procurement and Disposal of Public Property Act 1 of 2015.
"One final step was needed to put the law into effect, but the Government changed in 2015 and it was not able to be passed in Parliament."
Instead of implementing the act, Prime Minister Dr Keith Rowley introduced a procurement amendment in 2020 which "gutted and emasculated the law" removing the most important Government contracts from the Act: contracts between Governments, or were deemed to be financial or legal, or simply "other" as determined by the Government, the UNC stated.
The roundtable speakers included: former finance minister in the People's National Movement (PNM) administration Karen Nunez-Tesheira, political commentator Ralph Maraj, former Senate president Timothy Hamel-Smith and environmentalist Gary Aboud.
The UNC team consisted of Opposition Leader Kamla Persad-Bissessar, UNC Senator Wade Mark and public relations officer Dr Kirk Meighoo who coordinated the session.
Hamel-Smith said, "If you want to look at what constitutes a successful nation, you only have to look at the corruption perception index and you will note that the top one third of the countries performing in there are all successful nations. It is corruption that leads to the downgrading of country."

To minimise corruption, he said one of the most fundamental measures was to introduce "proper, good, procurement legislation."
Nunez-Tesheira described Dr Rowley as the country's gatekeeper and guardrail who was supposed to be keenly protecting the interests of all citizens of T&T.
"If you are so keenly aware of that potential abuse, why would you move that protection?" she asked Dr Rowley.
She reminded Dr Rowley of allegations of corruption when he was a former government minister under the Patrick Manning-led Government in which he was fired for demanding accountability from a state owned company.
"This is a prime minister who is very well aware of the importance of accountability and transparency," she said.
Maraj began his presentation by repeating a statement made over the years, "corruption steals food from the mouths of the poor."
He said even PNM very own supporters was against the amended law.
And Aboud said a government was a business, buying and selling goods and resources, however, goods were being sold and citizens were unaware of what they were being sold for.
He said, "The most critical areas, when we are selling our goods and services, mine and yours, but mine before yours and yet nobody seems to care. Why do we feel so disenfranchised in our country? The squandermania of the resources curse continues. It has been so for 60 years and we have to do something now. Unless we act together as one, we will perish together as fools."
Persad-Bissessar said the issue surrounding the law was not a political one since every citizen of T&T would be affected by its enforcement.