Marijuanan Vauled at $534,000 seized by police. Photo: TTPS
Two Held for Marijuana Valued at $500,000
March 15, 2020
19

2 minutes read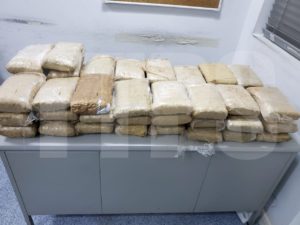 COUVA – POLICE have arrested two men and seized more than half-a-million dollars in marijuana on Saturday.
According to police reports the two men were arrested by officers of the Northern Division during an anti-crime exercise conducted in the Couva district.
Police said the exercise was conducted between 5.30pm and 9.30 pm on Saturday and included officers of the Northern Division's Gang Unit, Northern Division Task Force, Area Central and Northern Division Task Force, Area East.
Acting on information, the officers intercepted a grey Nissan AD wagon with a male occupant along the Sir Solomon Hochoy Highway near the Couva overpass.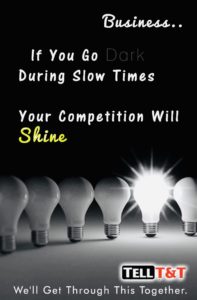 After searching the vehicle, police found 50 packages containing 53.40 kilogrammes of marijuana. The drug has an estimated street value of $534,000, police said.
The driver of the vehicle, a 23-year-old of Dow Village, California was arrested in connection with the find.
A second suspect, a 49-year-old Arouca man was subsequently arrested in the Arouca district by officers in connection with the drugs.