TT to get 2 Patrol Vessels from Australia Worth US$85M
August 20, 2019

3 minutes read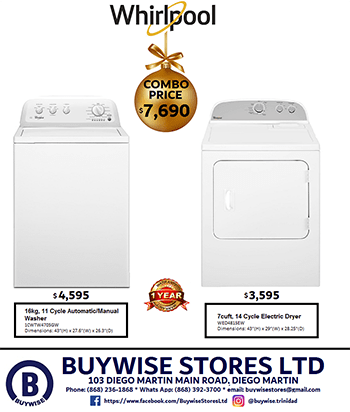 AUSTRALIA – Shipbuilders AUSTAL has secured a contract to build two Cape-class patrol boats (CCPB) for Trinidad and Tobago worth US$85.36 million.
The website www.naval-technology.com, has quoted the Austal Chief Executive Officer as saying, "Austal's Cape-class patrol boats have been deployed in difficult maritime situations, intercepting irregular arrivals and preventing illegal smuggling. This proven capability has attracted attention from a number of export markets, including Trinidad & Tobago.
"This latest order adds to Austal's largest forward order book. The increasing demand in the international market for our unique vessel designs and maritime technology is a real credit to our highly skilled workforce across our operations, who continue to deliver some of the world's most sophisticated vessels in a highly efficient and cost-effective environment."
The boats are expected to be delivered in the second half of next year.
In July last year, Austal revealed that TT was interested in buying two CCPB vessels, website stated.
Following the signing of an interim Schedule Protection Agreement and the payment of fees, the company commenced construction at its Henderson shipyard in April this year.
The firm originally constructed ten 58m all-aluminium mono-hull CCPBs for the RAN and Australian Border Force (ABF).
The patrol boats have the ability to combat the full range of maritime security threats.
With a range of 4,000nm, the boat supports a patrol cycle of 28 days and can carry up to 22 people.
The vessel is also equipped with two rigid hull inflatable boats to intercept other boats.
On Saturday during the Passing Out Parade for the Trinidad and Tobago Coast Guard 55th Recruit Intake, in Chaguaramas, National Security Minister Stuart Young spoke about the government's efforts to enhance border security around TT.
Among the initiatives he stated were the upgrade of the country's radar system and the procurement of two Cape-class vessels.