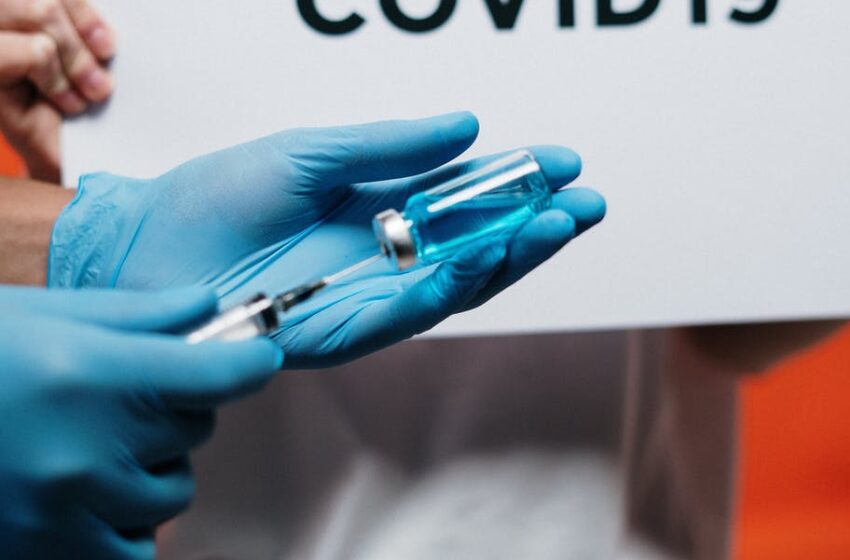 T&T Still to Give Oxford AstraZeneca Vaccine to Elderly…
Despite Concerns by Some Countries in Europe
February 8, 2021
70

3 minutes read
By Prior Beharry
DESPITE some European countries not recommending the Oxford AstraZeneca Covid-19 vaccine for their elderly populations, Trinidad and Tobago will give it to people over 60 years.
T&T is expected to get its first set of Covid-19 vaccines (Oxford AstraZeneca) about 120,000 from the COVAX facility in March.
Questioned about concerns from some countries in Europe that this vaccine has a low efficacy rate among people 65 years and over, Technical Director of Epidemiology in the Ministry of Health Dr Avery Hinds noted that the Oxford AstraZeneca Covid-19 vaccine has been approved for rollout.
Speaking at the health ministry's virtual presser on Monday, Dr Hinds said, "It has demonstrated to be safe and effective among the age groups that it has been trialed. Therefore there is no reason not to do the rollout that we are currently planning with the target groups which we have identified."
The Oxford-AstraZeneca has been approved by the European Medicines Agency for use in all age groups. But French president Emmanuel Marcon has said it was "quasi-ineffective" in people over 65 years.
Following Marcon's statement, the French health authority made an official recommendation on February 2, that the vaccine should not be used on people 65 years and over, the BBC has reported.
And a similar position was taken by Germany, Austria, Sweden, Norway, Denmark, Netherlands, Spain while Poland only recommending it for people under 60 and Italy and Belgium for those under 55.
But other countries such as the UK, India, Mexico and Argentina have approved it for all age groups.
South Africa has also stated that the vaccine was not effective with its variant.
On Monday, Dr Hinds said the Oxford-AstraZeneca will still be given to the targeted groups identified by his ministry. These groups as previously stated included healthcare worker, teachers, people with non-communicable diseases and the elderly.
Dr Hinds said, "We have identified the target groups locally based on the risks of severe illness and death in the populations that we are trying to protect – firsthand, first line with the rollout of the vaccination drive.
"The decisions of other countries don't actually affect our decision with respect to which target groups we will utilise because the decisions are not based on an absence of safety and absence of efficacy data. It is just those countries want to see more before they undertake their particular risk."
He noted that the ministry was in constant contact with the Pan American Health Organization and the World Health Organization and will act in accordance with their advice.