Minister of Communications Devant Maharaj
TT Communications Minister: Media have Risen to Heights Never Before Seen
May 3, 2020
0

2 minutes read
MINISTER of Communications Donna Cox says traditional and non-traditional media have risen to heights never before seen.
She made the comments in her message on World Press Freedom Day 2020 on Sunday.
Cox said, "2020 will forever be remembered as the year in which the world 'stayed at home' fighting a battle against an invisible and odorless virus.
"Through it all, the world's press has provided citizens with up to date reporting, analysis, heart wrenching stories of death and displacement and stories about heroes and heroines on frontlines around the world.
"Both traditional and non-traditional media have risen to heights never seen before, truly deserving of the pride of place in which journalism is held."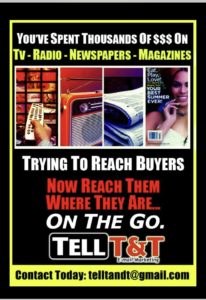 She said Trinidad and Tobago joins the rest of the world in recognising World Press Freedom Day 2020 which UNESCO has titled "Journalism Without Fear or Favour."
Cox said the Ministry of Communications congratulates all journalists and media houses, the Media Association of Trinidad and Tobago, and the Trinidad and Tobago Publishers and Broadcasters Association for the role they collectively play in ensuring that freedom of the press remains a basic pillar of our democracy.
She said, "The Ministry of Communications noted the improvement in Trinidad and Tobago's ranking on the World Press Freedom Index, moving from a position of 44 out 180 countries in 2013 to 36 out of 180 countries in 2020 and today reaffirms its commitment not only to protecting the constitutionally enshrined freedom of the press but also to do all within its power to protect journalists in the practice of their profession.
"Even as this pandemic has highlighted the need for credible media voices to dull misinformation, the Government gives the assurance of continuing to forge mutually healthy, respectful and collaborative relationships with all arms of the local media.
"The media has always played a pivotal role in relaying Government information to citizens and it is Government's hope that this relationship will continue to be strengthened in the years to come."
Related story:
World Press Freedom Day: MATT Worries about 'Single-Source Info'