TT Coast Guards Stops Boat with 28 Venezuelans, 2 Pregnant Women
November 26, 2019

3 minutes read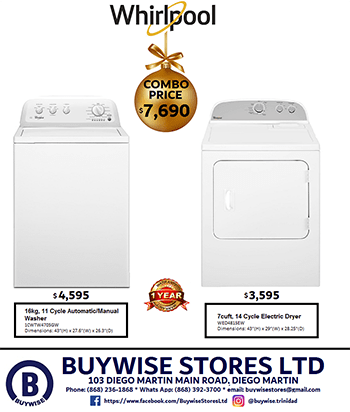 OFFICERS of the Trinidad and Tobago Coast Guard (TTCG) intercepts a pirogue with 28 Venezuelan nationals including two pregnant women on Tuesday morning.
Ac­cord­ing to the TTCG, of­fi­cers were con­duct­ing mar­itime bor­der pa­trols just off the West Coast in the Gulf of Paria around 1.30 a.m. and in­ter­cept­ed the Venezue­lan sea ves­sel called Dona Is­abel reg­is­tra­tion num­ber AR­SI PE 0159 west of Gasper Grande Is­land.
————————-
On board the of­fi­cers found 18 males and ten fe­males, the TTCG stated.
They were all de­tained and es­cort­ed to the TTCG headquarters at Staubles Bay in Ch­aguara­mas.
The Venezuelan nationals will be handed over to the Im­mi­gra­tion De­part­ment for pro­cess­ing.
This is the third sim­i­lar in­ci­dent this month, the TTGC stated.
———————–
It noted that on No­vem­ber 7, 34 Venezue­lans were de­tained in a pirogue named Don Cir­i­lo reg­is­tra­tion num­ber AR­SI 3715 northwest of Car­rera Is­land that was in­ter­cept­ed by the coast guard.
Aboard were 34 Venezue­lan na­tion­als com­pris­ing 16 males, 12 fe­males, three chil­dren and three ba­bies. On this vessel, they found 50 blocks of cheese and one sack of av­o­ca­does.
———————–
And on November 2, the Don Cir­i­lo was al­so in­ter­cept­ed and the oc­cu­pants were served with re­jec­tion or­ders by the Im­mi­gra­tion Di­vi­sion and es­cort­ed out of TT ter­ri­to­r­i­al wa­ters.