By Prior Beharry
TRINITY Masters Swim Club will be hosting a three kilometre swim near the Five Island Amusement Park in Chaguaramas on Sunday, May 28, 2023.
President of the club Gordon Borde said he expects a terrific turnout as the recent winner of the 3 km and 5 km  at the Maracas Open Water Classic Nikoli Blackman has also entered.
Blackman, on May 7, took the winner's podium in the 3 km in a time of 45.07 and the 5km in 1:08.14. He is the obvious favourite for the race on Sunday.
In the 3 km he beat Isaac Tuberoso  (49.44) and Aaron Siewlal (49.53), second and third respectively. Both have also entered the upcoming event, Borde said.
Borde said the competition will be in the calm waters of Chaguraramas and swimmers will be going in a triangle with the start and finish line at the same point.
He said swimmers 12 years and over by December 31, 2023, can enter and all participants must use a swim buoy.
Borde said swimmers can also use swim aids like fins and kick boards and prizes will be given for males and females in different age groups.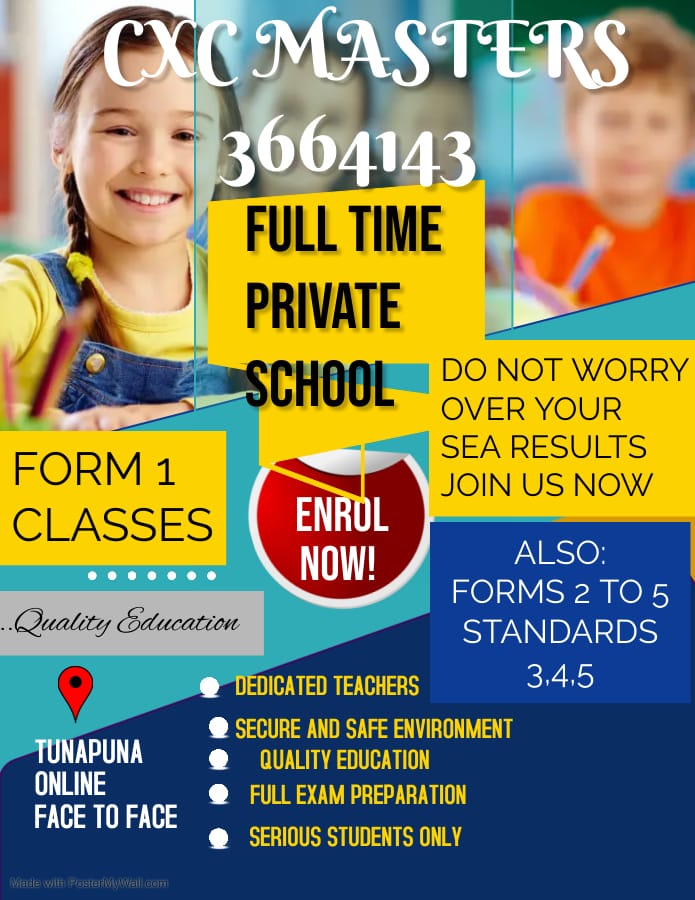 He said the race starts at 8 am in from of Five Islands on the eastern side of Pier II, but all swimmers must attend a safety briefing at 7. 35 am and check it is at 6. 30 am.
The registration fee is $200 with an additional $100 for the swim buoy if the participant doesn't have one.
Entry closes at 6 pm on May 25.
For more information and entry forms contact:
gordonborde@gmail.com; or
david.sobrian@gmail.com
Or Whatsapp:
678-6158;
680-5464;
309-2724:
788-5833; or
391-7075