Trini Among 77 Held by US Immigration
September 2, 2020
0

4 minutes read
A Trinidadian is among 77 foreign nationals arrested by the United States Immigration and Customs Enforcement (ICE) and Enforcement and Removal Operations. 20
In a release on its website on Tuesday, ICE noted that targeted individuals with arrests or convictions in New Jersey from July 22 to August 20.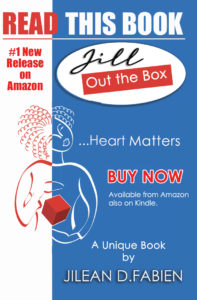 It stated, "Data captured from July 13 to Aug. 20 show that ICE officers arrested more than 2,000 at-large individuals living illegally in the U.S., or who are removable from the U.S. due to their criminal histories. About 85 percent of those arrested nationally by ICE on immigration charges also had criminal convictions or pending criminal charges."
John Tsoukaris, field office director of ERO Newark said, "The remarkable results of our officers and law enforcement partners highlight ICE's ongoing commitment to public safety."
Those arrested will go through removal proceedings before and immigration judge, the release stated.
It stated, "The individuals arrested throughout New Jersey were nationals of Brazil (1), China (1), Colombia (2), Costa Rica (1), Dominican Republic (6), Ecuador (5), El Salvador (7), Guatemala (12), Guyana (1), Haiti (2), Honduras (8), India (1), Jamaica (1), Mexico (22), Nicaragua (1), Peru (2), Trinidad (1), United Kingdom (2), and Venezuela (1).
"These individuals were arrested in the following counties in New Jersey: Atlantic (1), Bergen (7), Burlington (8), Camden (3), Cumberland (3), Essex (5), Hudson (3), Mercer (7), Middlesex (6), Monmouth (6), Morris (1), Ocean (6), Passaic (7), Somerset (3), Union (10), and Warren (1). The individuals arrested range from age 19 to 63 years old and most were previously convicted of domestic violence offenses. Some of the other convictions included homicide, sexual assault on a minor, criminal sexual contact, child fondling, possession of marijuana, DUI, fraud, possession of a weapon, aggravated assault, resisting arrest, larceny, rioting, public order crimes, robbery, burglary and illegal reentry."