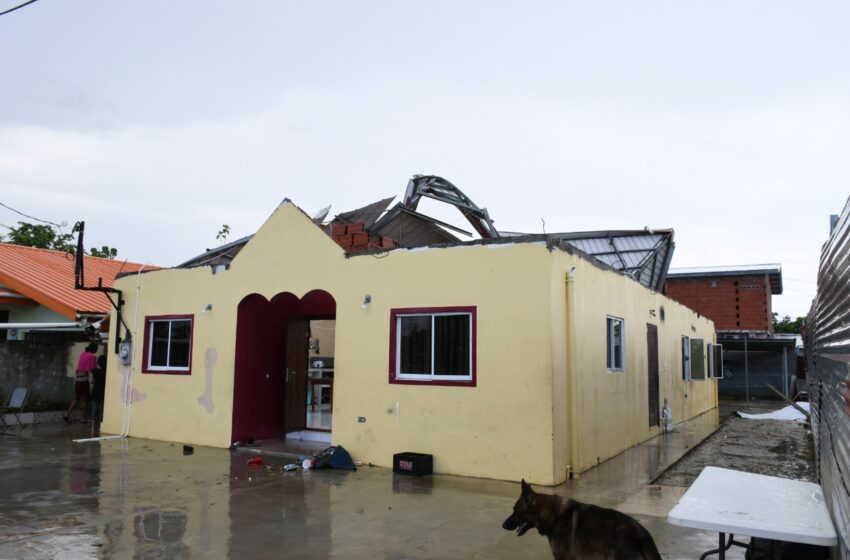 Tornado Rips Off Roof in Chase Village
October 14, 2020

2 minutes read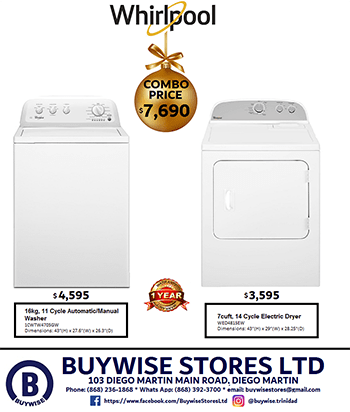 By Sue-Ann Wayow
RESIDENTS in Central Trinidad experience uncanny weather on Wednesday with heavy rainfall and high winds.
A family of six in Chase Village escaped injury after a tornado ripped off their roof.
Residents reported a funnel cloud and it took off the roof of the house at St John's Trace in Chase Village.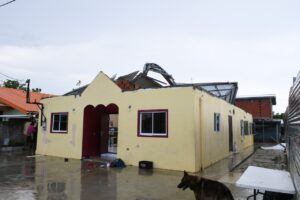 Rain fell heavily during the lunch hour in Chaguanas affecting mainly Chaguanas East, Endeavour and Chaguanas main roads, Chaguanas Mayor Faaiq Mohammed told AZPNews.com.
He said  found it strange that between 12 noon to 1.30 pm, there was heavy rainfall while other parts of Trinidad were experienced sunny weather and then when the rain stopped, the sun began shining brightly again. However, the waters in the borough's drainage system were still very high by late evening.
One person posted on Facebook that  around  12.50 pm,"A tornado was trying to form over Chase Village area."
The Trinidad and Tobago Meteorological Service (TTMS) had posted that by Thursday,  Trinidad and Tobago could experience effects of a tropical Atlantic storm that was heading to the Lesser Antilles this week.
Chairman of the Couva Tabaquite Talparo Regional Corporation Henry Awong  said residents of Orange Valley that is located near the western coastline believed they experienced a tornado which he could not confirm but admitted that winds were very gusty in that area. At least two roofs were blown off and they were reports of flash flooding.