See Election Slates of PNM, UNC
July 6, 2020

15 minutes read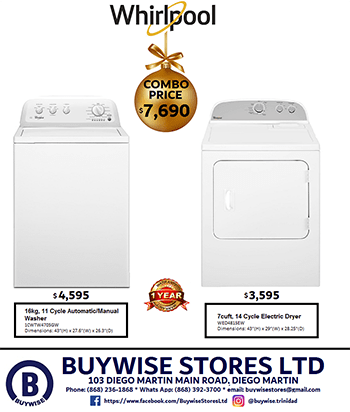 WITH over a month to go before general elections in Trinidad and Tobago, the United National Congress (UNC) has unveiled its full slate of candidates.
It has revealed its 39 candidates with none in the to Tobago seats.
In a statement on Sunday, the UNC stated, "Our screening committee has selected a formidable team all of whom are ready to work in service to our country."
It noted, "We called all persons who want to work to take our country forward and the response was overwhelming."
The UNC stated, "It is looking forward to a good, clean fight, allowing the people of our country to vote based on the policies that will benefit Trinidad and Tobago."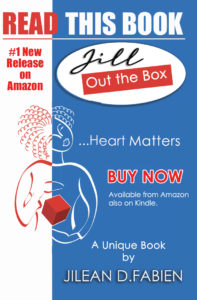 According to the statement, UNC Political Leader Kamla Persad Bissessar said, "The mix of skills and resources amongst this group has been aligned to our economic transformation plan, where they can find a space and a place where they can all contribute.
"I am inspired by their commitment to country, and their determination to work toward a better future."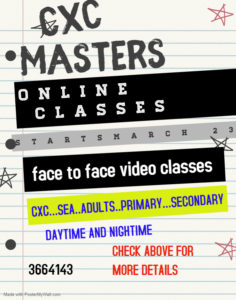 The People's National Movement (PNM) also completed its screening process, but over the weekend, its candidate for D'Abadie/O'Mera Ancil Antoine had to be withdrawn after making a controversial statements about the Unites States.
Below are lists of the PNM and UNC candidates.
The PNM:
| | |
| --- | --- |
| CONSTITUENCY | CANDIDATES |
| Arima | Pennelope Beckles |
| Arouca/Maloney | Camille Robinson-Regis |
| Barataria/San Juan | Jason Williams |
| Caroni Central | Reyad Ali |
| Caroni East | Sharon Archie |
| Chaguanas East | Clarence Rambharat |
| Chaguanas West | Rackeal Bissoon |
| Couva North | Sharda Satram |
| Couva South | Rajendra Rampersad |
| Cumuto/Manzanilla | Ronney Lochan |
| D'Abadie/O'Meara | New Candidate TBA |
| Diego Martin Central | Symon De Nobrega |
| Diego Martin North/East | Colm Imbert |
| Diego Martin West | Dr Keith Rowley |
| Fyzabad | Solange De Souza |
| La Brea | Stephen McClatchie |
| La Horquetta/Talparo | Foster Cummings |
| Laventille East/Morvant | Adrian Leonce |
| Laventille West | Fitzgerald Hinds |
| Lopinot/Bon Air West | Marvin Gonzales |
| Mayaro | Bunny Mahabirsingh |
| Moruga/Tableland | Winston Peters |
| Naparima | Randy Sinanan |
| Oropouche East | Clifford Rambharose |
| Oropouche West | Lea Ramoutar |
| Point Fortin | Kennedy Richards Jr. |
| Pointe-a-Pierre | Daniel Dookie |
| PoS North/St Ann's West | Stuart Young |
| Port of Spain South | Keith Scotland |
| Princes Town | Sharon Baboolal |
| San Fernando East | Brian Manning |
| San Fernando West | Faris Al-Rawi |
| Siparia | Rebecca Dipnarine |
| St Ann's East | Nyan Gadsby-Dolly |
| St Augustine | Renuka Sagramsingh-Sooklal |
| St Joseph | Terrance Deyalsingh |
| Tabaquite | Michael Seales |
| Tobago East | Ayanna Webster-Roy |
| Tobago West | Shamfa Cudjoe |
| Toco/Sangre Grande | Roger Monroe |
| Tunapuna | Esmond Forde |

The UNC:
| | |
| --- | --- |
| CONSTITUENCY | CANDIDATE |
| Arima | Flora Singh |
| Arouca/Maloney | Cherry-Ann David |
| Barataria/San Juan | Senator Saddam Hosein |
| Caroni East | Dr Rishi Seecharran |
| Caroni Central | Arnold Ram |
| Chaguanas East | Mayor Vandana Mohit |
| Chaguanas West | Dinesh Rambally |
| Couva North | Ravi Ratiram |
| Couva South | Rudy Indarsingh |
| Cumuto/Manzanilla | Dr Rai Ragbir |
| Dabadie/Omeara | Jamal Hoyte |
| Diego Marting Central | John Laquis |
| Diego Martin North-East | Eli Zakour |
| Diego Martin West | Marsha Walker |
| Fyzabad | Dr Lackram Bodoe |
| La Brea | Victor Roberts |
| La Horquetta/Talparo | Jearlean John |
| Laventille East | Kareem Baird |
| Laventille West | Rodney Stowe |
| Lopinot/Bon Aire West | Triston Bonterre |
| Mayaro | Rushton Paray |
| Moruga/Tableland | Michelle Benjamin |
| Naparima | Rodney Charles |
| Oropouche East | Dr Roodal Moonilal |
| Oropouche West | Davendranath Tancoo |
| Point Fortin | Senator Tarhaqa Obika |
| Pointe-a-Pierre | David Lee |
| Port of Spain North | Darren Garner |
| Port of Spain South | Curtis Orr |
| Princes Town | Barry Padarath |
| San Fernando East | Monifa Andrews |
| San Fernando West | Senator Sean Sobers |
| Siparia | Kamla Persad Bissessar |
| St Ann's East | Kenya Charles |
| St Augustine | Senator Khadijah Ameen |
| St Joseph | Lt Colonel Ahloy Hunt |
| Tabaquite | Senator Anita Haynes |
| Toco Sangre Grande | Nabila Green |
| Tunapuna | David Nakhid |