Schools Closed On Monday
September 22, 2019

3 minutes read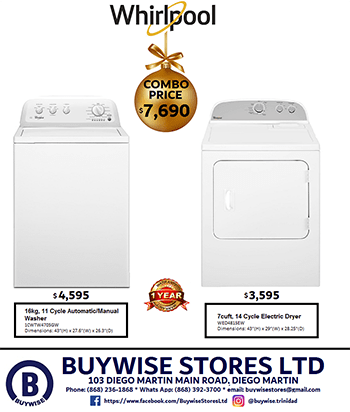 SCHOOLS in Trinidad and Tobago will be closed on Monday.
This was announced by National Security Minister Stuart Young at a press conference on Sunday afternoon to give an update on the passage of Tropical Storm Karen.
But, Young said Government offices and businesses will remain open.
He noted that the Tropical Storm Warning for Trinidad and Tobago has been discontinued and the country was now on an Adverse Weather Alert.
Young said there was a Red Level Warning for riverine flooding and hence the reason to close schools.
Minister of Rural Development and Local Government Kazim Hosein said shelters across the country have been opened and there were 50 people at the Beetham Community Centre.
Hosein said Diego Martin experienced 66mm of rainfall from 11a.m. to 1p.m. on Sunday.
Public Utilities Minister Robert Le Hunte said at Piacro from September 1 to 21 there was an average of 88.8 mm of rainfall. And from 2 p.m. Saturday to 3 p.m. Sunday there was 75mm of rainfall.
He said at Crown Point there was an average of 90mm of rainfall from September 1 to 21 and 132 mm of rainfall from 2 p.m. on Saturday to 3 p.m. on Sunday.
Le Hunte said there were 60 outages that the Trinidad and Tobago Electricity Commission was working to fix in Tobago.
In Trinidad, he said 43 outages have been reduced to 28 and they should be rectified by Sunday night.
Young said 1,000 officers of the TT Defence Force have been called out to lend support if necessary.