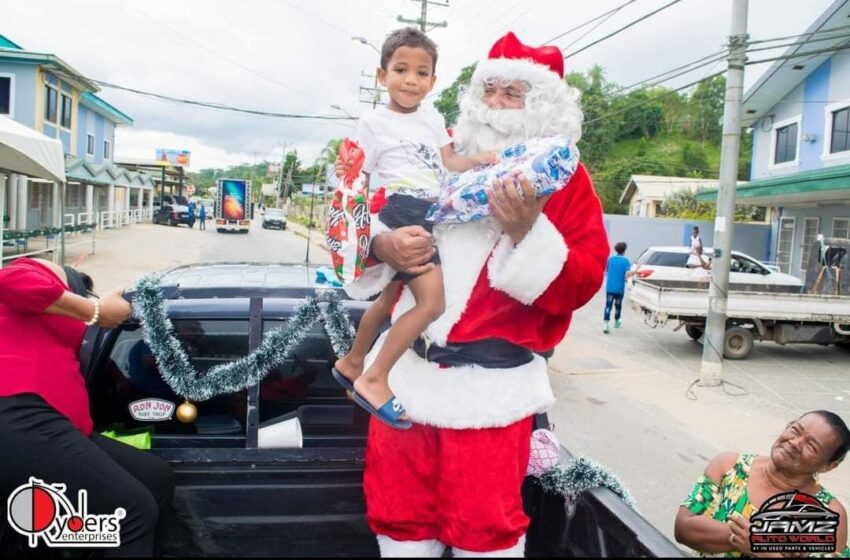 Santa Claus in Caparo with a child
Santa Spotted in Caparo
December 14, 2022

6 minutes read
By Sue-Ann Wayow
CHILDREN and their families received a Christmas treat last weekend as Santa Claus rolled into Caparo in central Trinidad.
The treat organised mainly by Nikkita Roopchand and Nandini Outhar is an annual one.
However, due to the challenges of Covid-19, it did not take place in 2020 and 2021.
Roopchand told AZP News that last Sunday was a comeback for the non-governmental organisation Built to Save a Generation Foundation annual toy and hamper drive.
She said along with sponsors from family and friends' companies, the team was able to distribute 250 snack bags, 300 toys and 25 hampers to persons in Caparo.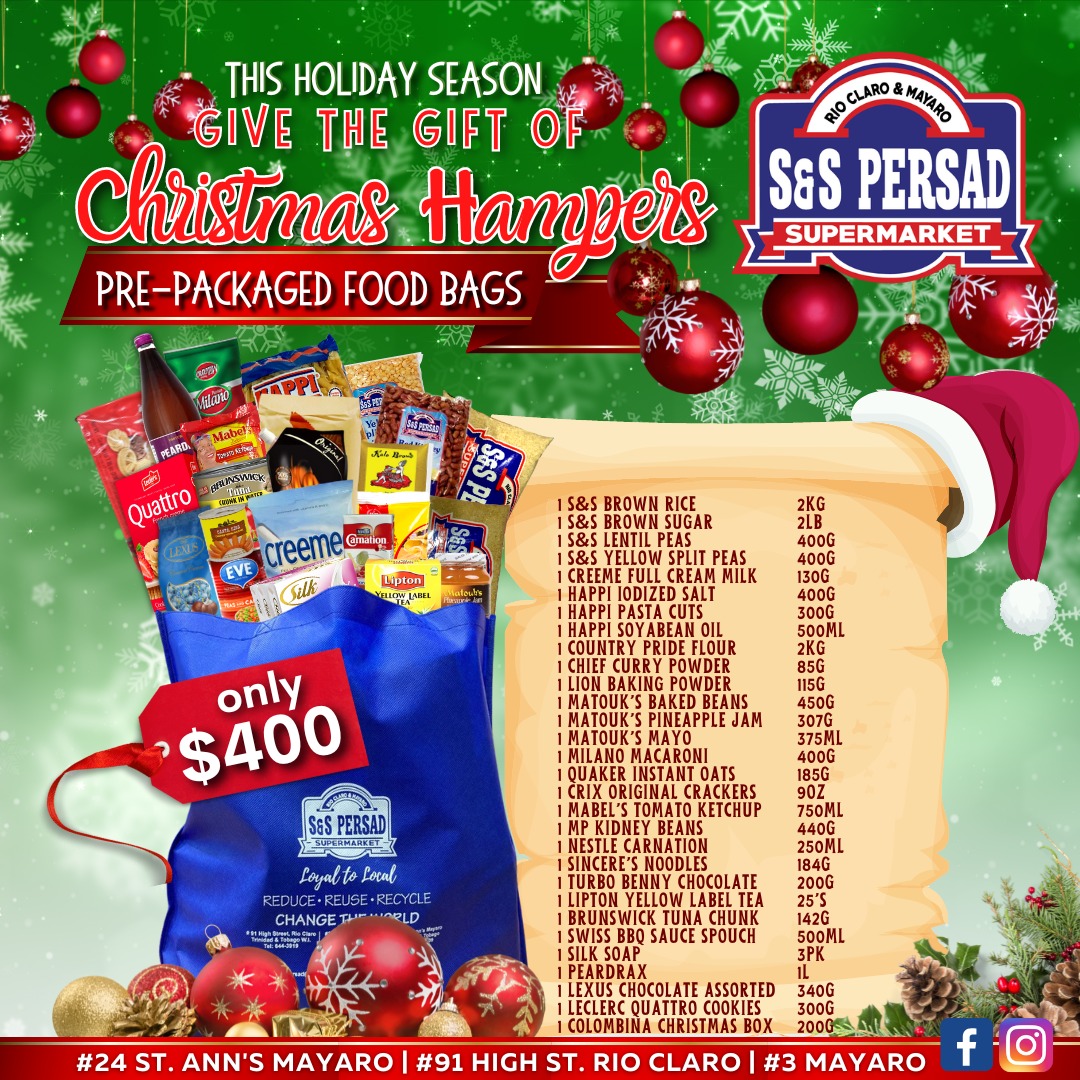 Roopchand said every year, a different area will be chosen for gift distribution.
This year, Caparo was chosen because she is originally from Caparo as well as to bring cheer to one of the areas that was flooded out last month.
The caravan with Santa Claus played by her uncle Hardeo  Mohan also from Caparo began at Todd's Road Junction.
Roopchand said although they started out late on Sunday, they met many people on the junctions coming from church.
Sponsors for that treat included Direct Action Medical Team Ltd, Products and Supplies Services Ltd, Outhar's Electrical, Fireking General Contractors Ltd and others.
Others involved in Christmas cheer 
Roopchand is just one of the many persons getting involved in Christmas giving.
Last Friday, the Coca-Cola Christmas Caravan rolled along the East-West corridor.
Members of Parliament also have gift-giving in their constituencies.
Minister of Social Development and Family Services Donna Cox distributed food cards to all MPs to give to those in need in their districts.
Each MP received 200 food cards each valued at $550 and are valid until January 31.
On Sunday, 1,500 gifts were wrapped and ready to be distributed to the children of San Fernando West  under the patronage of MP Faris Al-Rawi.
MP for Oropouche East Dr Roodal Moonilal and MP for Chaguanas West Dinesh Rambally also told AZP News they too were prepping for their Christmas treats.