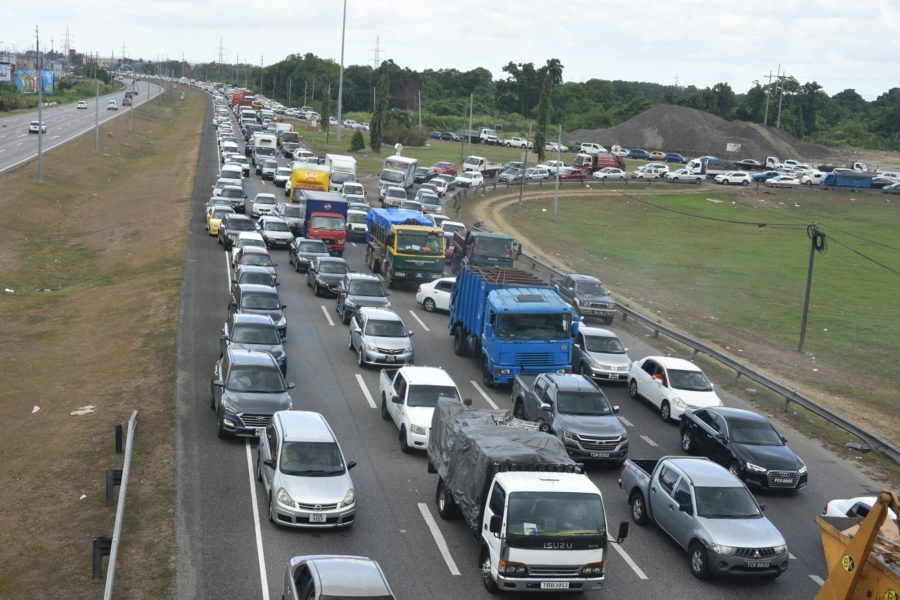 Traffic jam due to raodblocks by the police. Photo: TTPS
Roadblocks Cause Traffic Jams Across the Country
April 17, 2020
24

3 minutes read
ROADBLOCKS were instituted throughout the country on Friday as police try to enforce the Public Health Ordinance with stay at home measures due to the Covid-19 pandemic.
In a release on Friday, Police Commissioner Gary Griffith said he noticed an increasing number of vehicle and pedestrian traffic.
He said he travelled to Chaguanas and saw thousands of cars on roads and many drivers were stopped in roadblock exercises.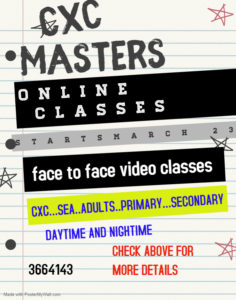 When questioned responses included:  "I am going to sell a dog", "I am going to buy cloth for my mask", "I am going to buy food", "We going for a drive, tired being in the house" and "I haven't seen my partners for two weeks."
Griffith said, "I fully appreciate these circumstances are challenging for everyone, however, it is important for the national community to remember this is simply about mitigating a potential life or death scenario. The national community has responded generally quite well, thus far, let us not drop the ball now."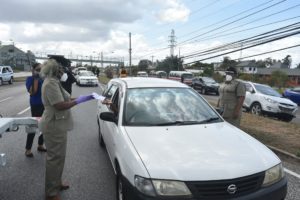 He said many non-essential workers were caught up during the road checks, preventing the essential workers from reaching their places of employment on time.
Griffith said people may be heavily inconvenienced for hours during these road checks.
He said these road checks will continue as police step up to ensure that the Public Health Ordinance guidelines are adhered to.
Speaking at the virtual news conference Attorney General Faris Al-Rawi said the roadblocks were a feature of Covid-19. He said, "Why is it going on? It's just general policing, and we are intent on dealing with the scourge of criminality in this society."