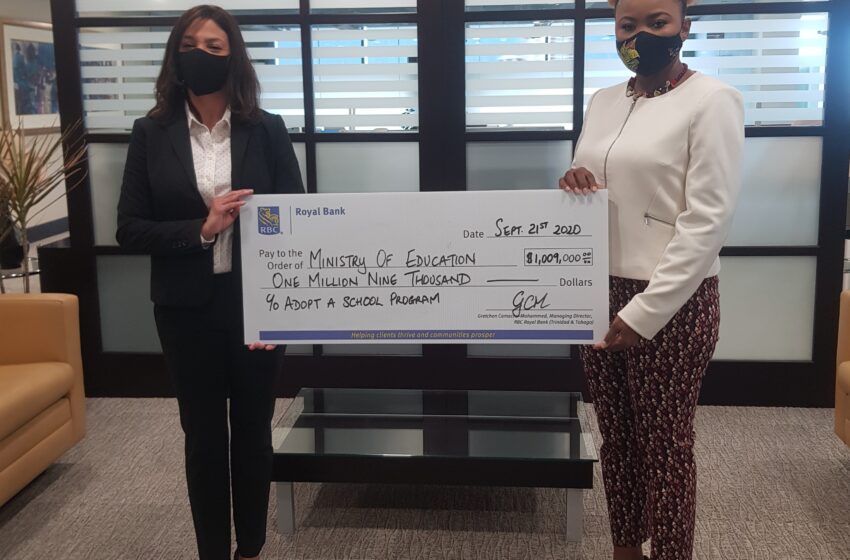 RBC Pledges $1M To Adopt-A-School
September 21, 2020

2 minutes read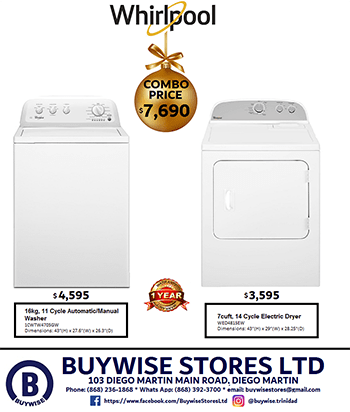 THE Ministry of Education has received a pledge of more than one million from RBC Royal Bank to assist in its Adopt-A-School initiative.
With this donation, the ministry will be able to purchase 300 electronic devices that will be distributed to 21 schools including primary, secondary and special schools in both Trinidad and Tobago.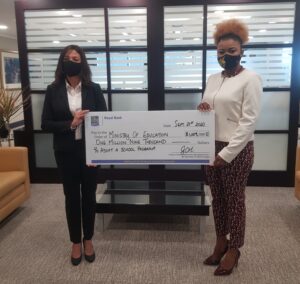 In a press release issued on Monday, the ministry stated that Education Minister Dr Nyan Gadsby-Dolly met with RBC's Managing Director (T&T), Gretchen Camacho-Mohammed to receive the bank's pledge.
During the handover on Monday, Camacho-Mohammed stated that RBC was committed to the development of communities and saying that the donation was one way the company will continue to give support. Gadsby-Dolly while thanking the bank for the donation commented on the critical role corporate entities played in the development of education in Trinidad and Tobago at this time.
The minister stated the old adage: "It takes a village to raise a child" should be at the forefront of the minds of all citizens and that together, provisions can be made for access to education for all learners.
Organisations and individuals interested in donating devices can contact the ministry via 622-2181 ext. 1429 and 1426 or by email at adoptaschool@moe.gov.tt.
Additional information on the Adopt-A-School Initiative can be found at https://www.moe.gov.tt/adopt-a-school-program