Kamla Persad-Bissessar
Ramona Calls on PM to Apologise for 'Pip' Comment
September 17, 2019

3 minutes read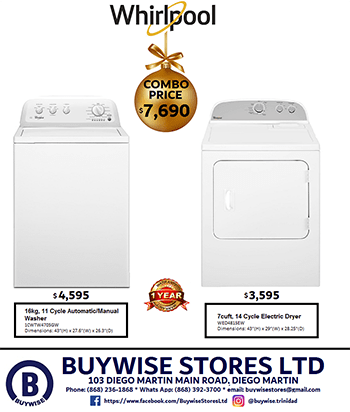 COUVA North MP Ramona Ramdial is calling on Prime Minister Dr Keith Rowley to apologise for his constant use of "woman shaming" comments.
Her call comes after Rowley likened Opposition Leader Kamla Persad-Bissessar's silence, on whether she tipped off Port-of-Spain South MP Marlene McDonald that she was going to be arrested by police, to that of a disease found in fowls.
At a news conference on Monday, Rowley said he grew up rearing yard fowls and that they sometimes got a disease called "pip" which makes them unable to open their beaks.
In a re­lease on Tues­day, Ram­di­al said when­ev­er the prime min­is­ter was "backed in­to a cor­ner and asked to com­ment on his gov­ern­ment's in­com­pe­tence and mis­han­dling of state af­fairs, his 'go-to' de­fence is to at­tack and blame the Op­po­si­tion Leader and her gen­der."
She said, "Prime Min­is­ter Row­ley will go down in the his­to­ry books as be­ing the first Prime Min­is­ter to pub­licly at­tack the women of Trinidad and To­ba­go in such an in­ces­sant­ly de­grad­ing man­ner.
"Prime Min­is­ter Kei­th Row­ley is no role mod­el for our young men when it comes to show­ing how men should treat women."
And the United National Congress (UNC) women were also demanding an apology from Rowley for what they described as his "disrespectful" attacks on Persad-Bissessar.
The party stated, "The UNC National Women's Arm strongly condemns these vicious attacks on our political leader, Mrs Kamla Persad-Bissessar.
"We call on the PNM Women's League to be your sister's keeper and to stand against the constant displays of sexism from your leader."